Shakti Singh holds a Diploma in Hotel Management from IHM Gurdaspur, Punjab and has completed a number of strategic and leadership programs within Hilton and other brands that he was associated with such as Accor, Hyatt and Oberoi. Prior to his current role as General Manager at Hilton Garden Inn Trivandrum, he was employed as Director of Operations at Hilton Bangalore Embassy Golf Links and was also the Officiating General Manager for the Hilton Mumbai International Airport where he made remarkable contribution by exceeding the GOP with in a short span of 120 days.
With a career spanning over 19 years with leading hospitality companies, including the Hilton, Accor, Hyatt and Oberoi, a large portion of his professional life has been spent with the Hilton, where he has held a number of senior leadership positions. Shakti brings with him a wealth of operational experience alongside an intuitive knowledge of hospitality operations that he has worked in for over 19 years. He joined the Hilton Garden Inn, Trivandrum in July 2019, in the capacity of General Manager.
What makes Hilton Garden Inn Trivandrum stand out from other properties you've worked in?
The best food in the city – be it local cuisine or international, close proximity to major tourist attractions, the ease of travel – be it the airport, the beach, IT parks or Secretariat everything is within a 10-25 minutes of travel time. This unique location and the services which we offer make it the perfect hotel for any traveler.
Who is your typical customer? 
We are a city hotel right at the heart of Trivandrum, majority of our customers are corporates especially from the IT industry, we also have a good base of international airline crew from the Middle East and public sector.
If you could plan a one-day itinerary for guests looking to explore Trivandrum, where would you send them?
Trivandrum is a city which has lot of positives in terms of a leisure customer point of view. When you think of Kerala from a leisure perspective, the expectation of a traveler is to experience the beaches, hill stations, backwater, culture etc and Trivandrum offers all of these for a travelers looking for a day trip, for guests who prefer to experience the beach, we have Kovalam and Varkala beaches, for hill station we have Ponmudi, for back waters we have Poovar and Kollam. The city was the capital of the Travancore Dynasty and for someone to get a glimpse of Travancore Royal family and the culture of Kerala, I believe there is no better place to experience this other than Trivandrum.
The Padmanabha Swamy temple, Napier Museum, Kuthiramalika and Padmanabhapuram Palace are must sees for someone wanting to explore Trivandrum and of course Kanyakumari is just 85 km from Trivandrum.
Building the right team is crucial for a property's success. What are the key skills you look for when hiring new employees?
Hilton has a very detailed training program which includes both offline and online courses to help a new employee to develop or upscale their skills which is needed for the role. While hiring a new talent I am always looking for the Hilton Values Hospitality, Integrity, Leadership, Teamwork, Ownership and Now. When you are working in our trade, every day is different and you will face different questions, choices and problems on a daily basis; and the decisions you make should be a reflection of our values.
What is the USP of your hotel? 
Hilton Garden Inn Trivandrum's USP would be the benefits that Hilton Honors offers to its customs especially International travelers, I think there is no other brand in the city with such a strong loyalty program. Our hotels location is another USP, the hotel is right at the heart of Trivandrum city, just 200 meters for the Kerala Government secretariat next to MG road. Proximity to the Airport (6km) and Trivandrum central Railway station (2.5km), we also have the highest inventory among the City Hotels with 132 rooms.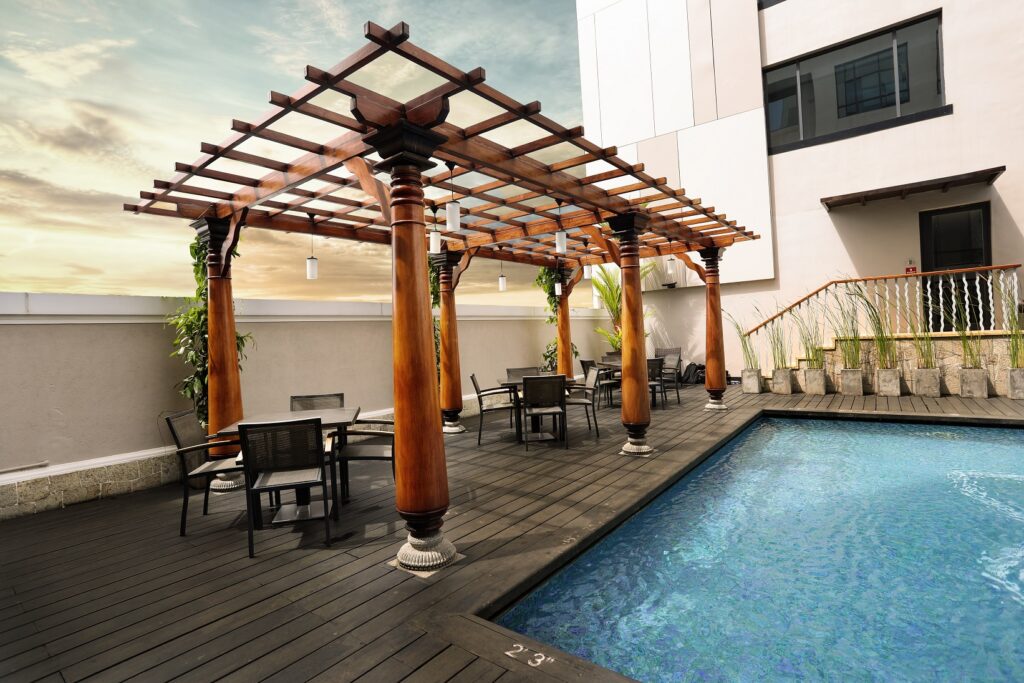 What is the one dish that guests have to try when at your hotel?
Chemmen Pollichathu – Traditionally made using the 'Karimeen' (perl spot fish) however our culinary experts make it using the locally sourced fresh catch 'Chemmen' (Tiger prawn) from the Vizhinjam harbour, 15 km away from the hotel. Kerala style Pollichathu cooked in coconut oil covered with banana leaves – Vazhayila.  The technique of cooking the fish in banana leaf is similar to the classic French technique of  En papillote (steamed in parchment pouches). The flavor penetrates well into the prawn and the aroma of banana leaf is divine. This is a classic preparation that everyone loves.
2020 was a challenging year for the hospitality industry. In your opinion, how will travel trends change in the 2nd half of 2021?
We can see that there is a renewed interest in travel for both leisure and business from November onwards. The pace at which the vaccination is been carried out in the state, is a very positive sign. As on 22nd September, 90% of the eligible population has received their first dose of vaccine and 41% has received second dose and it is expected that by December the entire eligible population of Kerala would be vaccinated. The leisure travel industry has already recovered in many parts of the country, with more relaxation of restriction in Trivandrum we can see that most businesses are going back to normal operation and resuming their travel.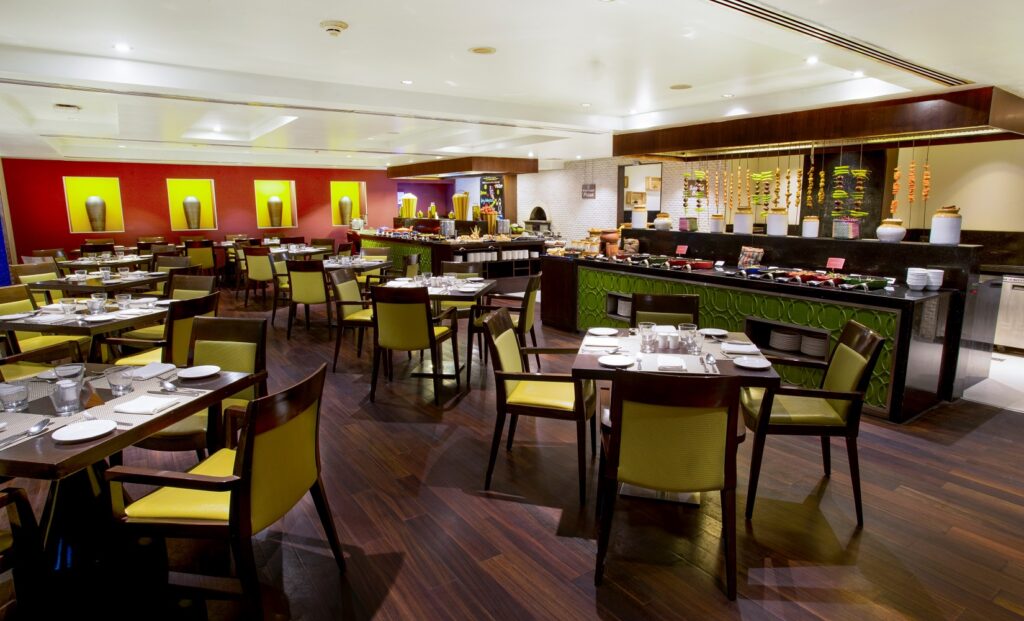 Was a career in hospitality something you always dreamt of?  What is your advice to aspiring hoteliers? 
Hospitality is an art which you have to learn, it itself is a very selfless profession. The whole idea of finding job satisfaction through your guest's satisfaction is something that you have to choose and can't be compelled. For the youth who are aspiring to be hoteliers I would like to say that – hospitality as an industry has seen various changes over the years but, it is an industry which was there 100 years back and will be relevant for years to come. In today's date and time, we have multiple local and international brands present in the country with growing inventory of rooms all around the world, which will give you various opportunities to create your own identity and be a part of this ever-changing industry.
Which cities are your favorites for: 1) food 2) history 3) fashion?
I am from the North and always miss Delhi for its food.
You have worked in several cities, which is your favorite city for work and play? 
Bangalore is a city I enjoyed working but I used to hardly find time to pursue my hobbies like playing cricket. After coming to Trivandrum not only have I enjoyed my work but, I was also able to meet with lot of people who pursue their hobbies on a regular basis like playing football and outdoor activities. So definitely Trivandrum for both work and play.
When are you happiest? 
Smile on team's face makes me happy. I believe, if the team is happy, only then they can make our guests happy. Which in return causes the guest to comeback and that helps us in making more revenue.