Rodrigo Buanafina is the Resort Manager after being promoted in an internal promotion from his previous position as Director of Food & Beverage at the five-star eco-resort Gili Lankanfushi. He brings 10 years of luxury hospitality experience to his new role. As Resort Manager, Buanafina will oversee day-to-day operations of the 45-villa resort, including this summer's Overwater Bar renovation plans.
'I am thrilled to be stepping up to the Resort Manager position at what is such an exciting time for Gili,' said Buanafina, commenting on his appointment. 'It's been a joy to be part of this incredible team and iconic property over the last five years and I couldn't be more excited for this new chapter in my Gili journey. I look forward to seeing our beloved island go from strength-to-strength, offering our clients a Maldivian adventure like no other in 2023 and beyond'.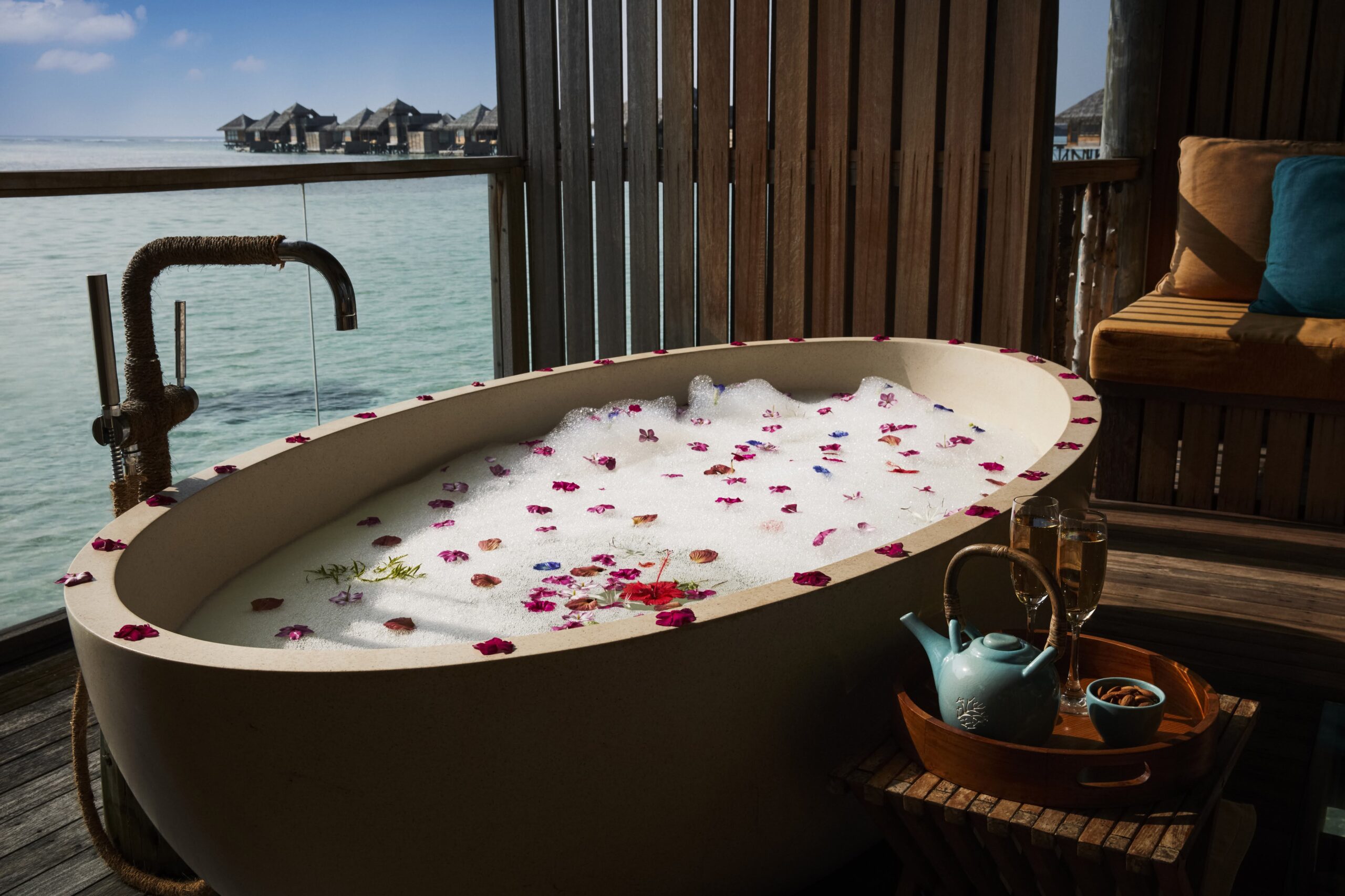 A Brazilian native, Buanafina joined the Gili Lankanfushi team as food and beverage Manager in 2018 and was quickly promoted to Director of F&B. During his five years in F&B leadership, he oversaw a near 100-strong team and implemented a number of unique gourmet offerings and experiences. Ranging from a new blind-dining experience and Brazilian Churrascaria theme night to a 'Destination Drinking' bartender battle, his innovations are credited with elevating the island's dining offering to one of the most well-reputed in the Maldives.
Prior to his time at Gili, Buanafina held various F&B management roles across other Indian Ocean resorts. Previous experience includes two years as Assistant Director of F&B  Pine Cliffs, a Luxury Collection Resort in Portugal and the largest in Europe – accommodating up to 3,100 guests.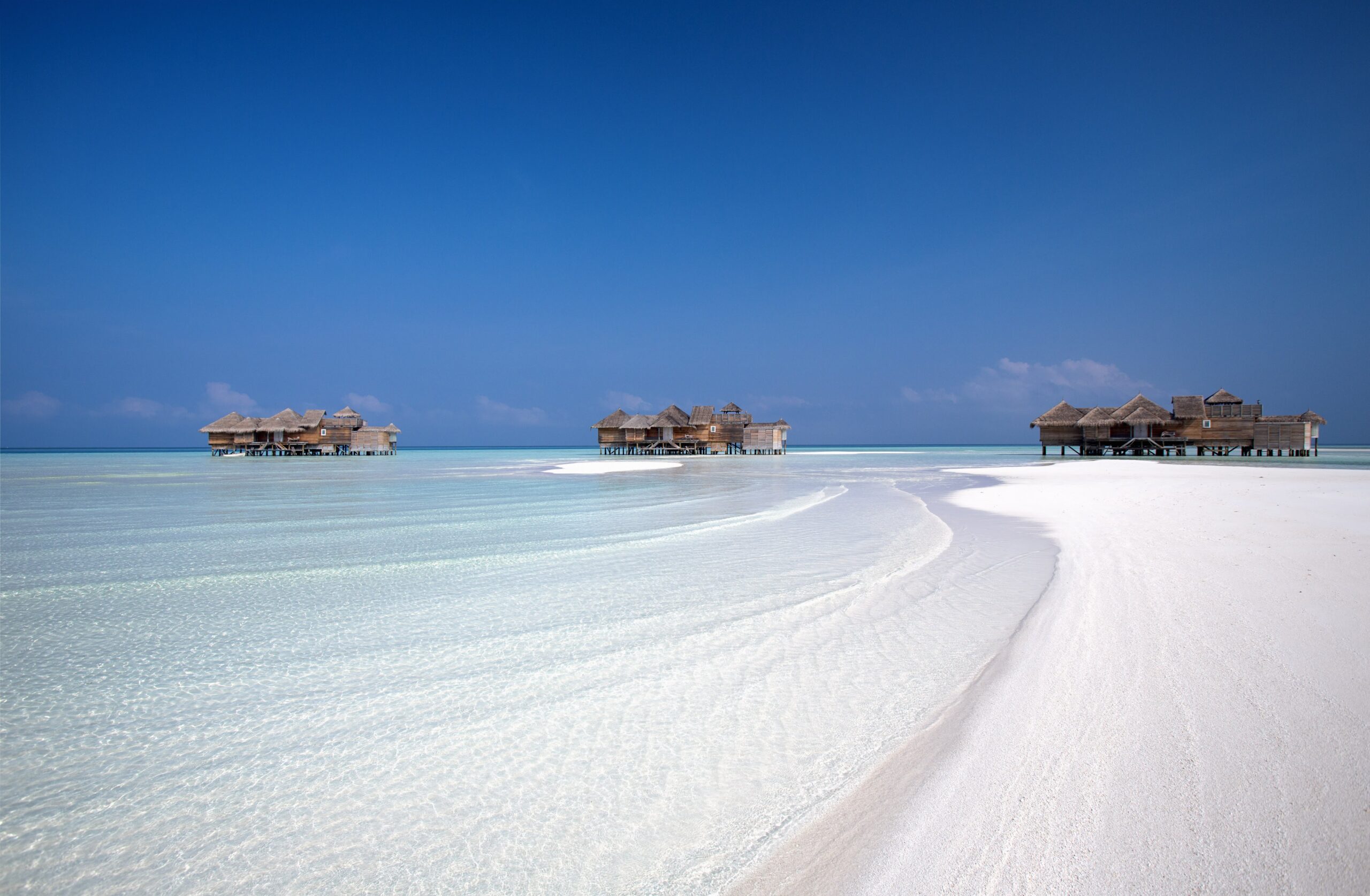 What makes Gili Lankanfushi Maldives stand out from other hospitality brands you've worked with?
I think it's authentic hospitality. There is a special energy to the resort; something which any visitor, be it guest or employee, can attest to. This is evident in the high number of guest repeaters, and how long the team works for the property. Our "barefoot luxury" concept is characterized by this understated and unpretentious service style, where the team is encouraged to be genuine, and to be themselves (while still providing top-notch service). The lack of scripted lines and rigid practices allows us truly to connect with our guests and tailor experiences to them. I have never worked anywhere where an organisation is so invested in ensuring the guest experience is flawless.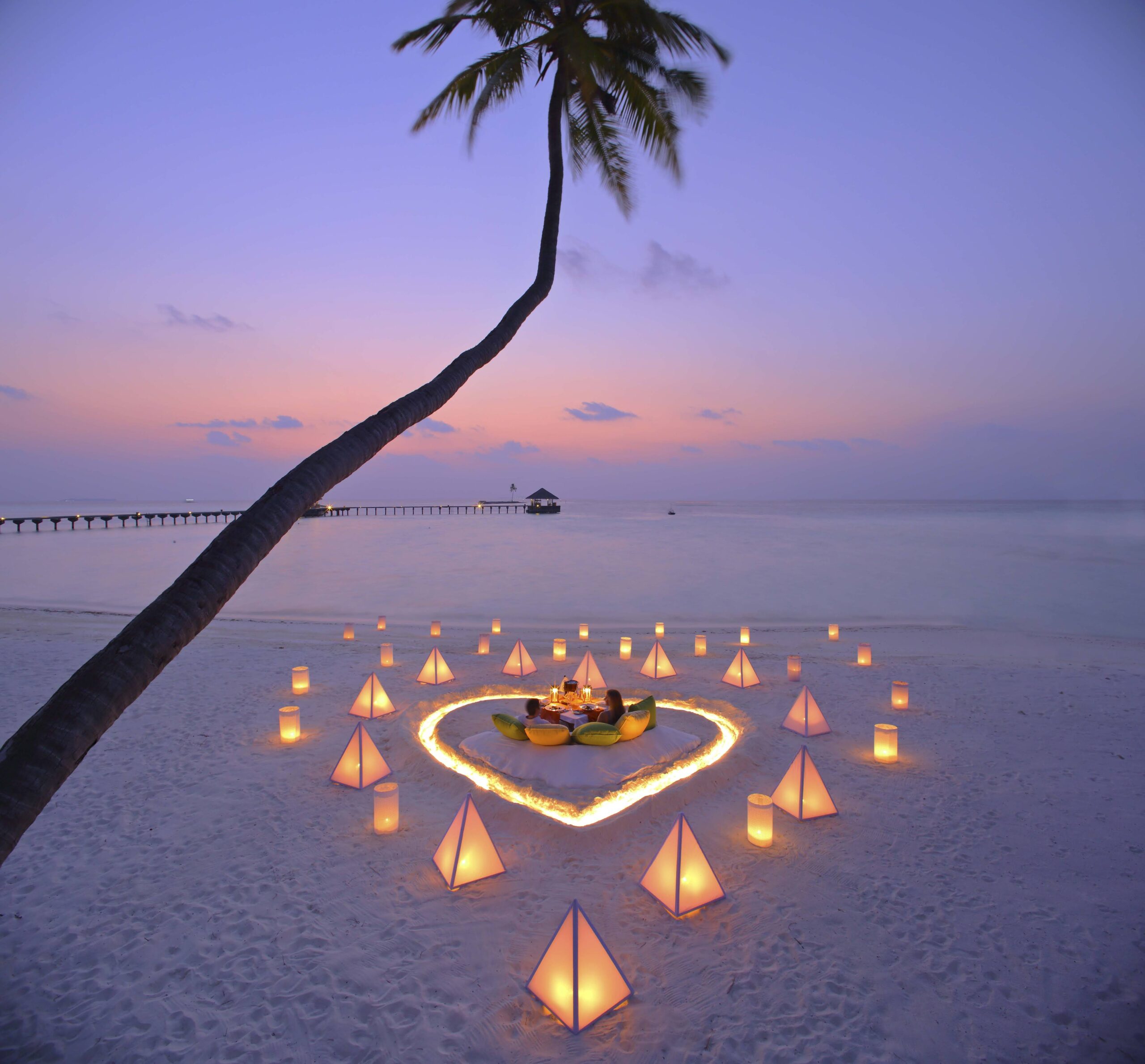 Building the right team is crucial for a brand's success. What are the key skills you look for when hiring new employees?
Everything is secondary to attitude. It's over-said in hospitality, but happens to be so true. Skills can be taught, especially if the long term goals of the employee and the company are aligned, but attitude is a different story. We work in such a team environment, that the attitude of any given individual has strong repercussions for the overall success of the organisation. I would much rather hire a bright-eyed novice, with a desire to learn, than someone who may know their role inside out, but has the potential to impact the team negatively (This is as true for line-staff, as it is for managers).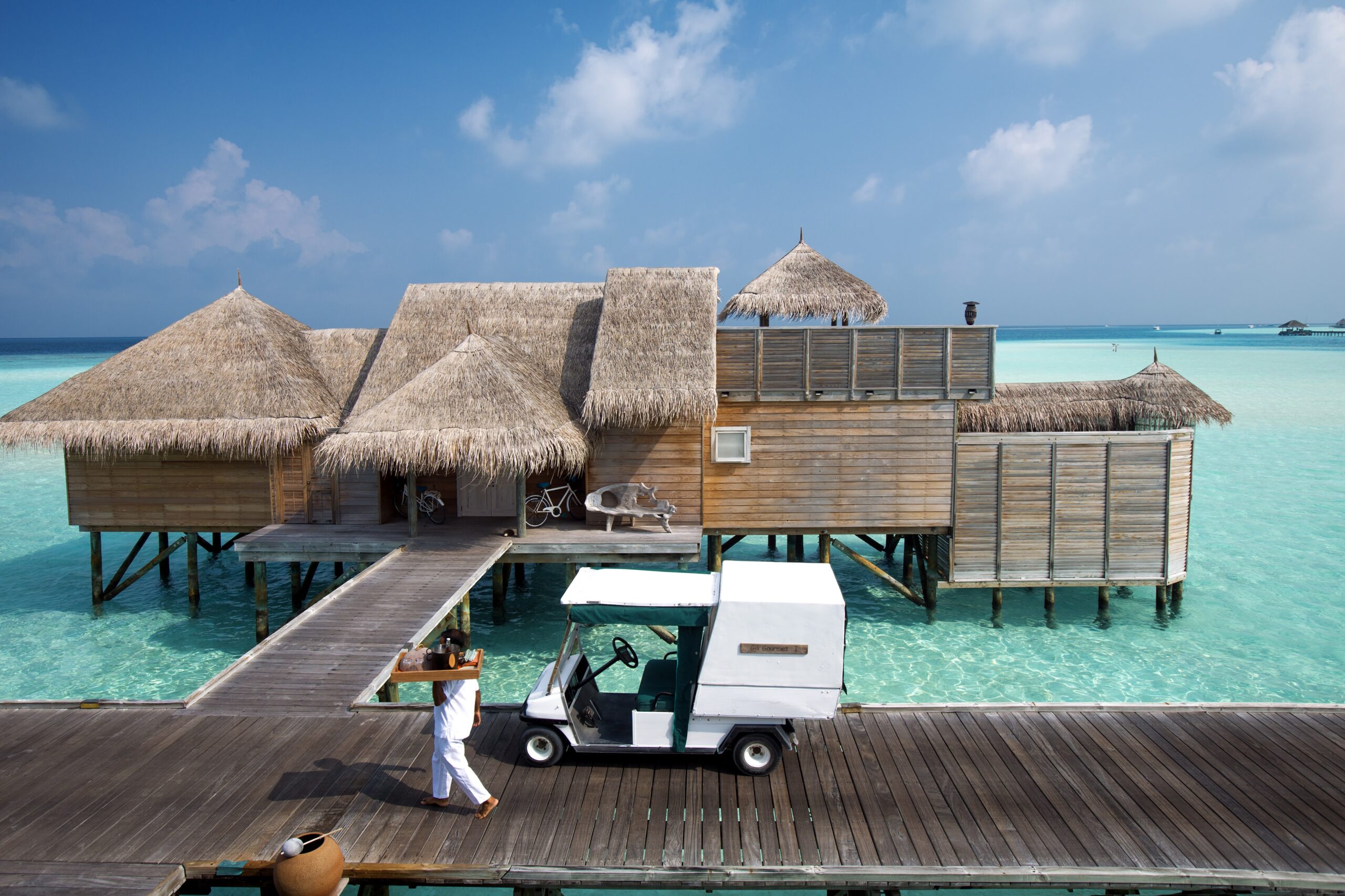 2020, 2021 and 2022 were challenging years for the hospitality industry. In your opinion, how will travel trends change in the second half of 2023?
I am curious to see how Artificial Intelligence will impact the hospitality industry, and travel trends, as it continues to develop and grow in accessibility. I imagine 'social media', and the space of influencers, will be strongly impacted by artificial intelligence. It will be interesting to see how the industry as a whole is able to harness the possibilities this technology opens up.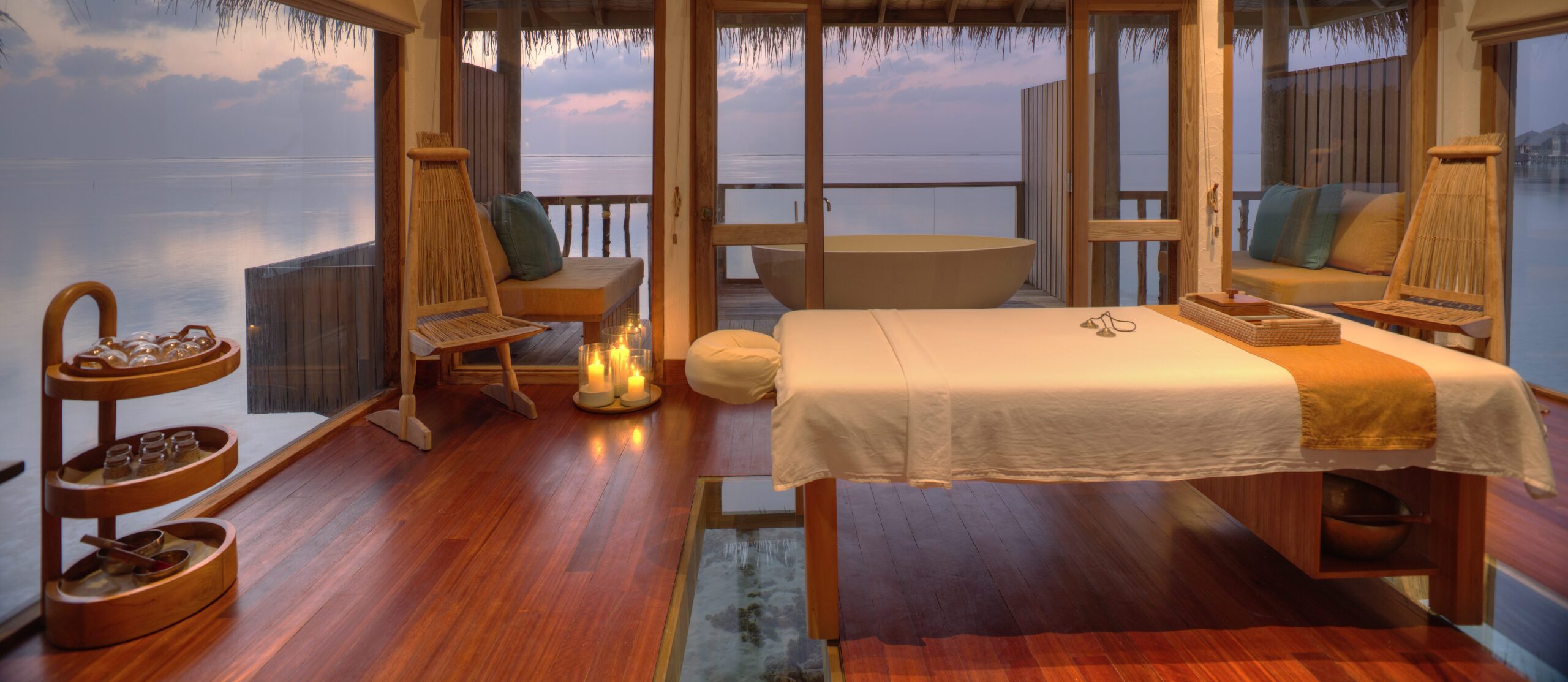 Was a career in hospitality something you always dreamt of?  What is your advice to aspiring hoteliers?
I wanted to work for the United Nations, but fell into hospitality through a part-time job at university. Working in banquets, exposed me to all sorts of events, from business conferences, to weddings, to various university-affiliated programs, and so I changed my career direction. Hospitality offers so much, and is such a broad field. I would encourage anyone entering the field to think about how their first few jobs can position them for future ones. Don't look for your dream job to start – look for the jobs that will give you the experience and exposure, so that you can land that dream job later down the line.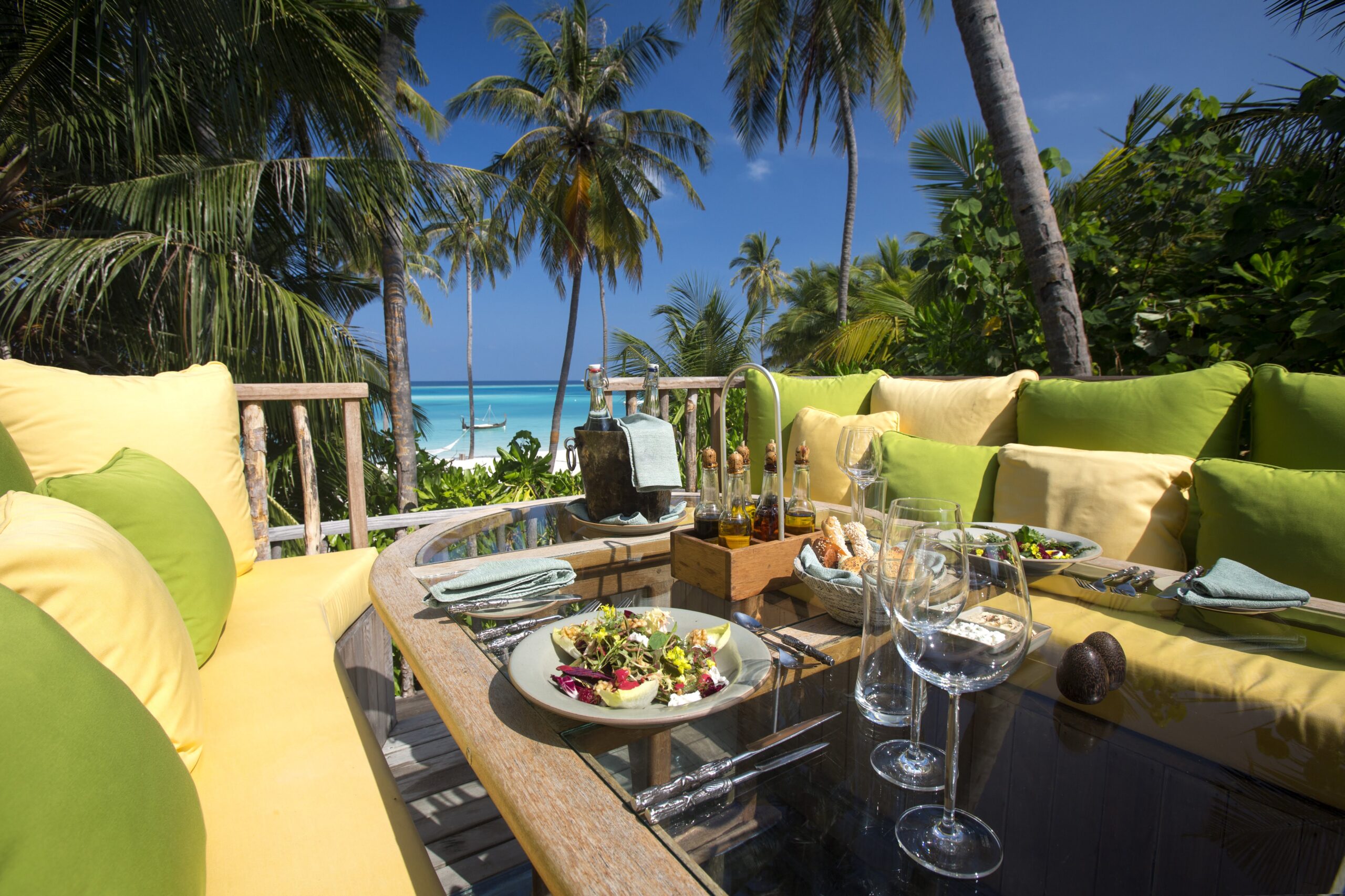 Which cities are your favourites for: 1) food 2) history 3) fashion?
Florence is unbeatable when it comes to history and architecture – it's quite literally breath-taking. Climbing the steps of Brunelleschi's dome, and looking out over the city, catapults anyone back to the Renaissance. When it comes to food, any "foodie" would be remiss not to visit the island of Penang – there is this incredible fusion of Malay, Chinese, and Indian influences, which is characteristic of Malaysia generally. It feels like there is a food market everywhere you turn. As for fashion, I found Kyoto in Japan to be unique. Having never visited the country before, it was interesting see something so different to what I grew up with.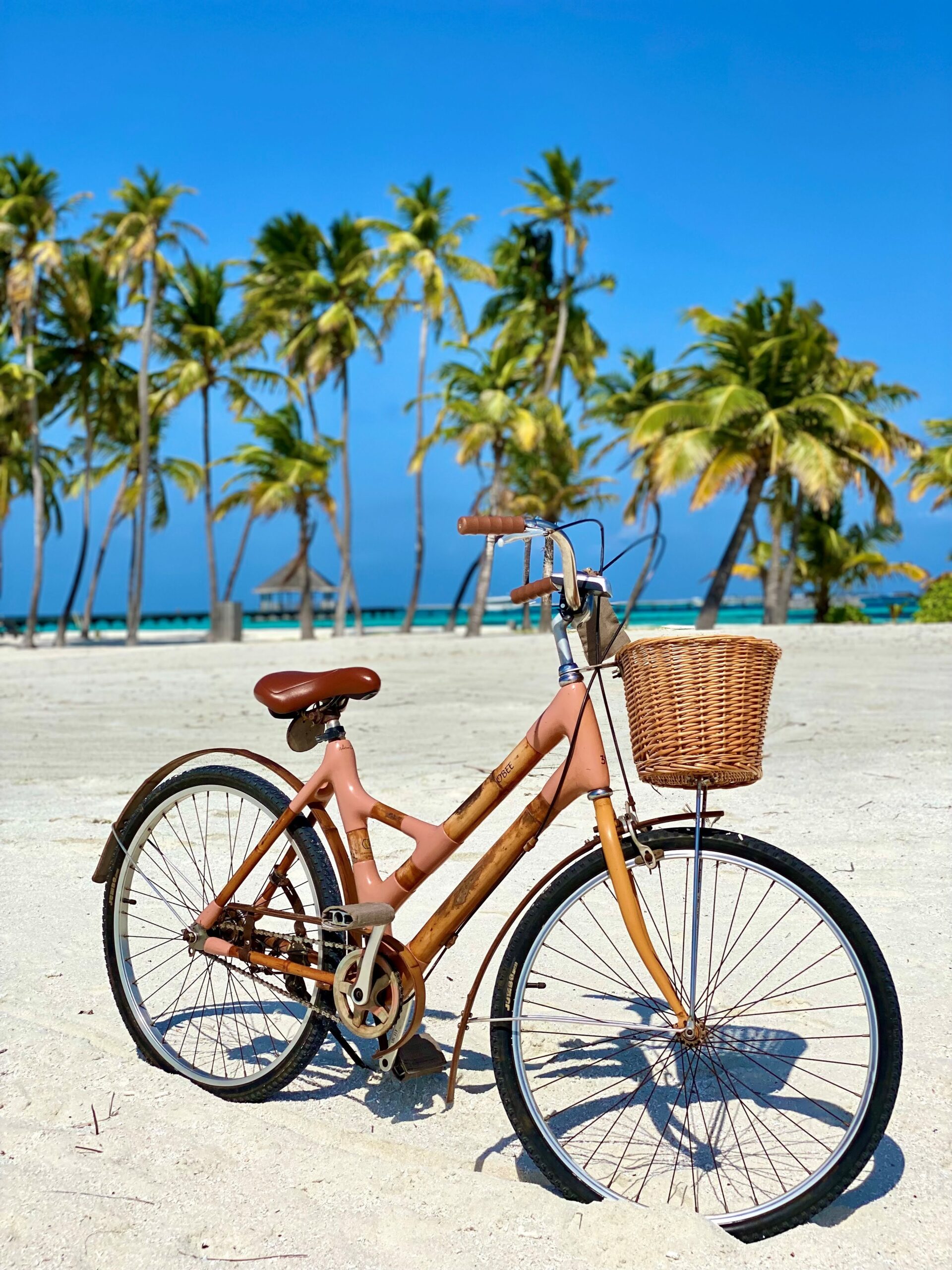 What are some of the new measures your team has put into place to deal with the post-COVID-19 situation?
The Maldives, as a whole, did very well during the pandemic, due to its geography and general approach to COVID. The pandemic did, however, give us the chance to modify some of our practices. A great example is "personalized menus" which were introduced in the restaurants, to give guests peace of mind, knowing that their menu was only being handled by them. As the pandemic subsided, we realized that guests enjoyed this small touch of seeing their name on the front page of the menu, and so we continued with the practice.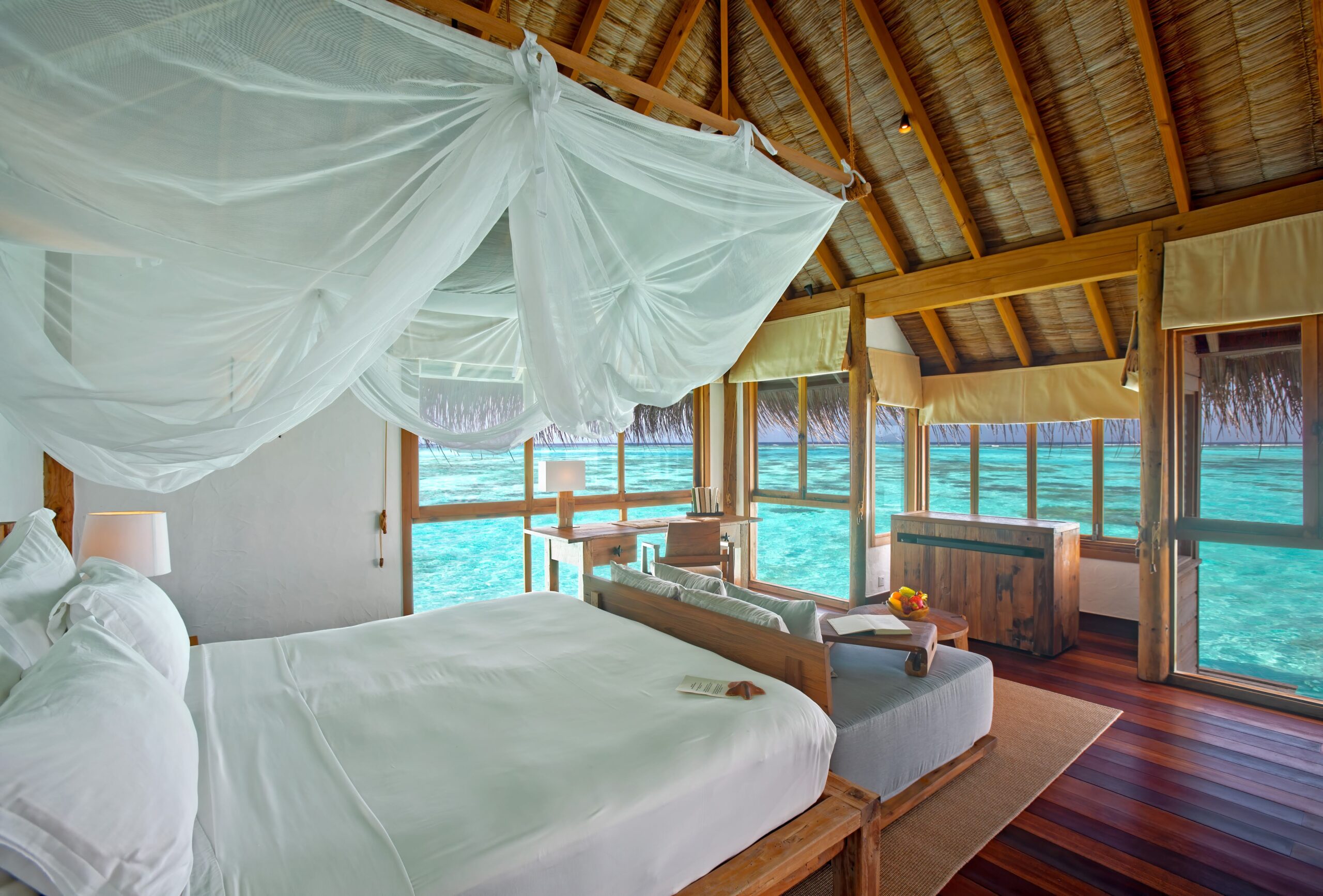 At work, what is your most challenging activity and why?
Time management. There are so many facets to being a hotelier, and being able to prioritize is critical.  We often talk about the different "hats" a hospitality manager has to wear, from the business person, to the baby-sitter, structural engineer, teacher, councilor, meteorologist, entertainer, politician…this list is endless. Finding where to dedicate your time and energy, so that you are as productive and effective as possible is a talent. It is something that only grows in importance as you move up the ranks.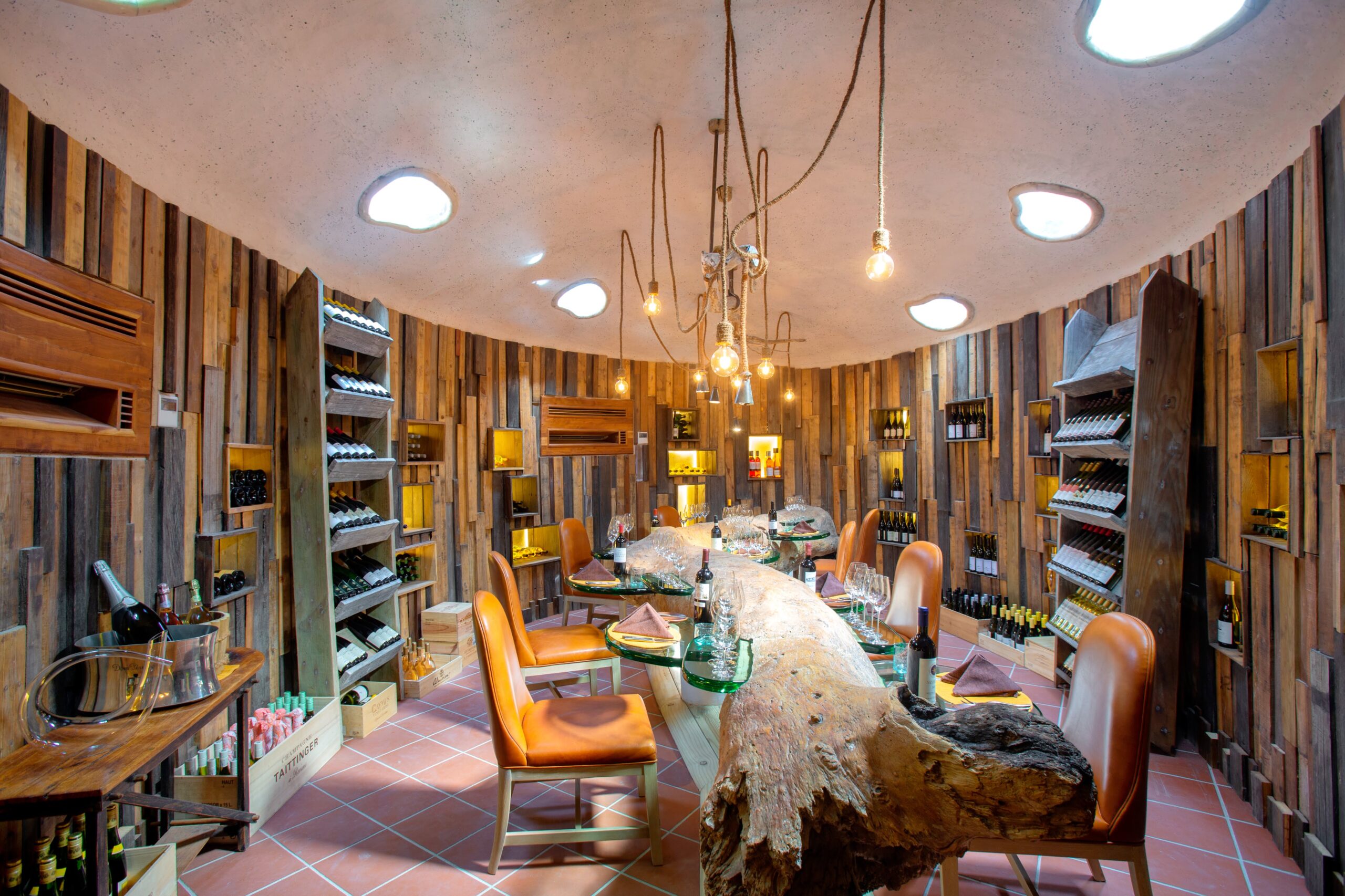 How has the pandemic changed the way you work?
The biggest change to the way I work has been perspective. I have learned to appreciate my time a lot more – whether that's time off, or time at work. Another change has been learning how to harness the power of a stronger "sense of team", which resulted from the pandemic. I find that people are more willing to look out for each other, and help each other out, having had to navigate the pandemic together on an isolated island.
What would you do if you weren't a hotelier?
I would play professional football, ideally for the Brazilian national team – sadly I lack the skills. A more realistic option would probably be to become a teacher (which is something I very much enjoy in my current role).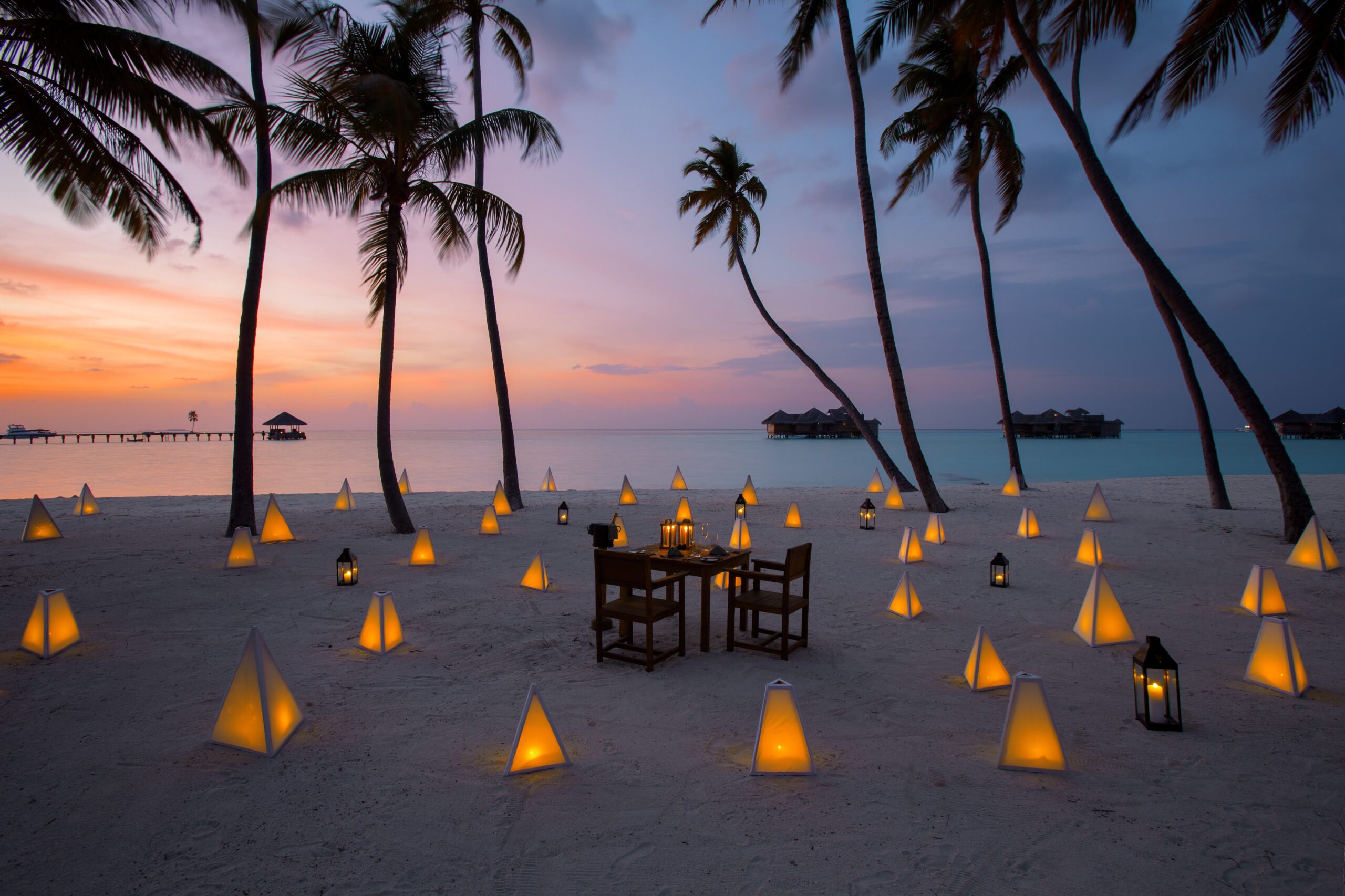 When are you happiest?
Either when I'm with friends and family, or when I'm traveling. I suppose the happiest would be when I'm traveling with friends and family.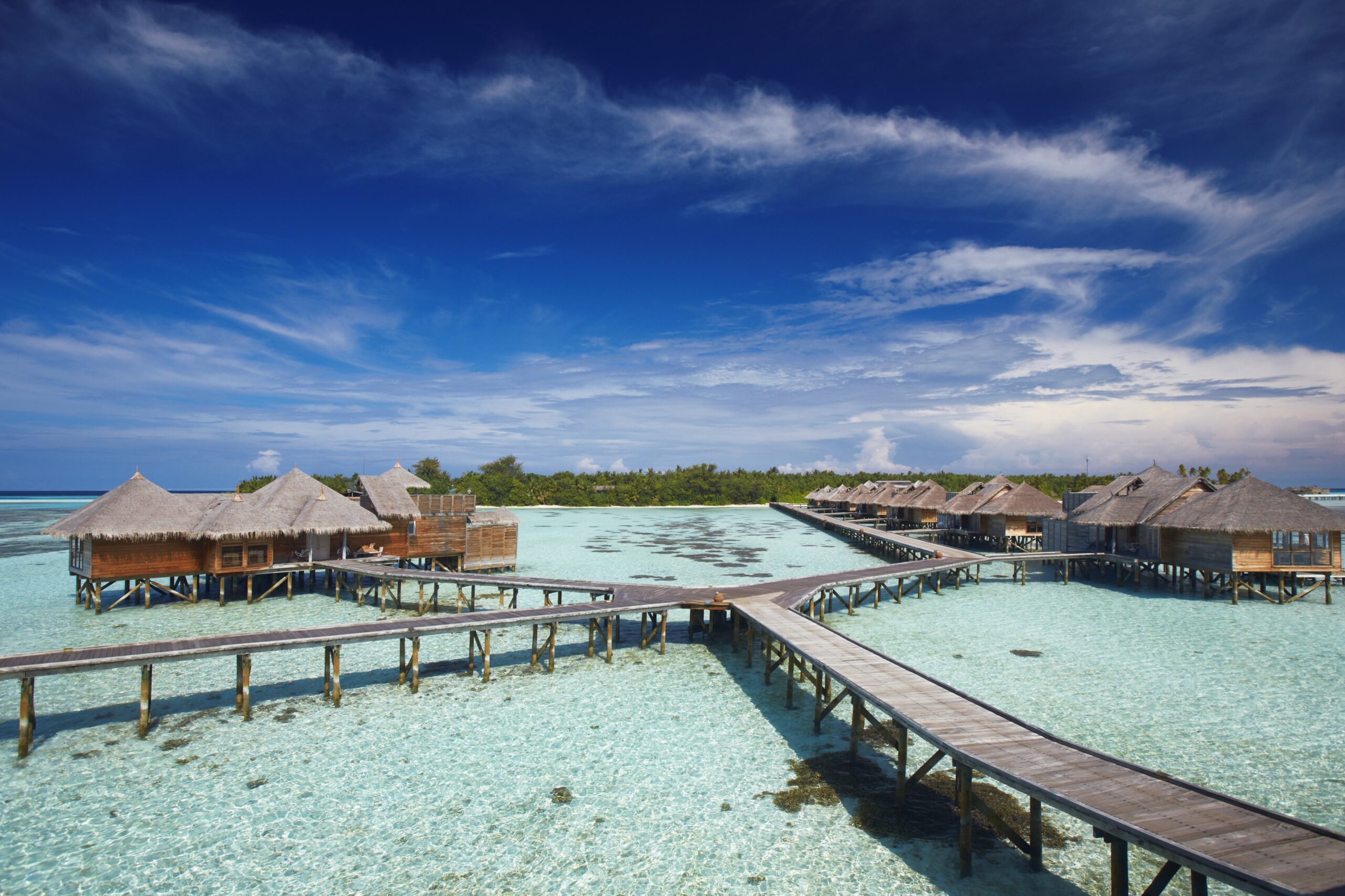 Favourite or most inspirational place?
There is a small "Pousada" or hotel near my home city of Recife, in Brazil, which is home to the largest open air re-enactment of the passion of Christ every Easter. During the rest of the year, however, it is a peaceful and serene place, where I enjoy going with my family. It harbours many fond memories of my childhood.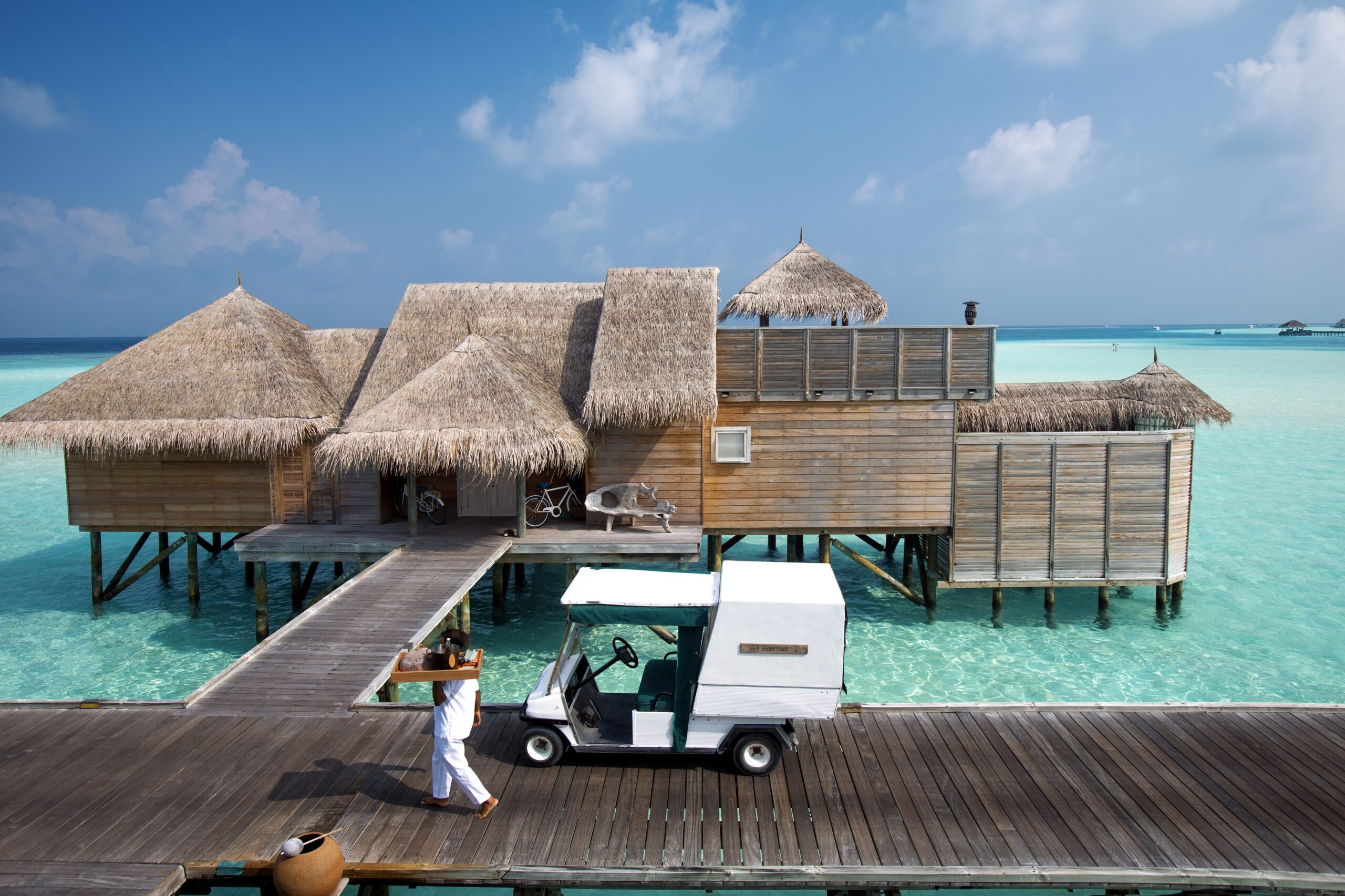 What's the best piece of advice you've been given?
I was deciding which career to pursue, when one of my professors at university said "Work in hospitality – There will always be jobs in hospitality". Even ChatGPT can't argue with that!