Gurpreet Singh is an alcobev authority with 25+ years of experience. At 'UBL-Heineken' he was an integral part of the exclusive 'Management Committee' team which ran the overall business. He has worked across all several critical verticals ranging from sales, marketing, consumer insight, new product innovation, business development and strategy and has earned a reputation of displaying a tremendous amount of thought leadership and vision. As the 'Head of Marketing', he created some of the most memorable campaigns, successful sponsorship programs and has been recognized and awarded numerous times by prestigious institutions.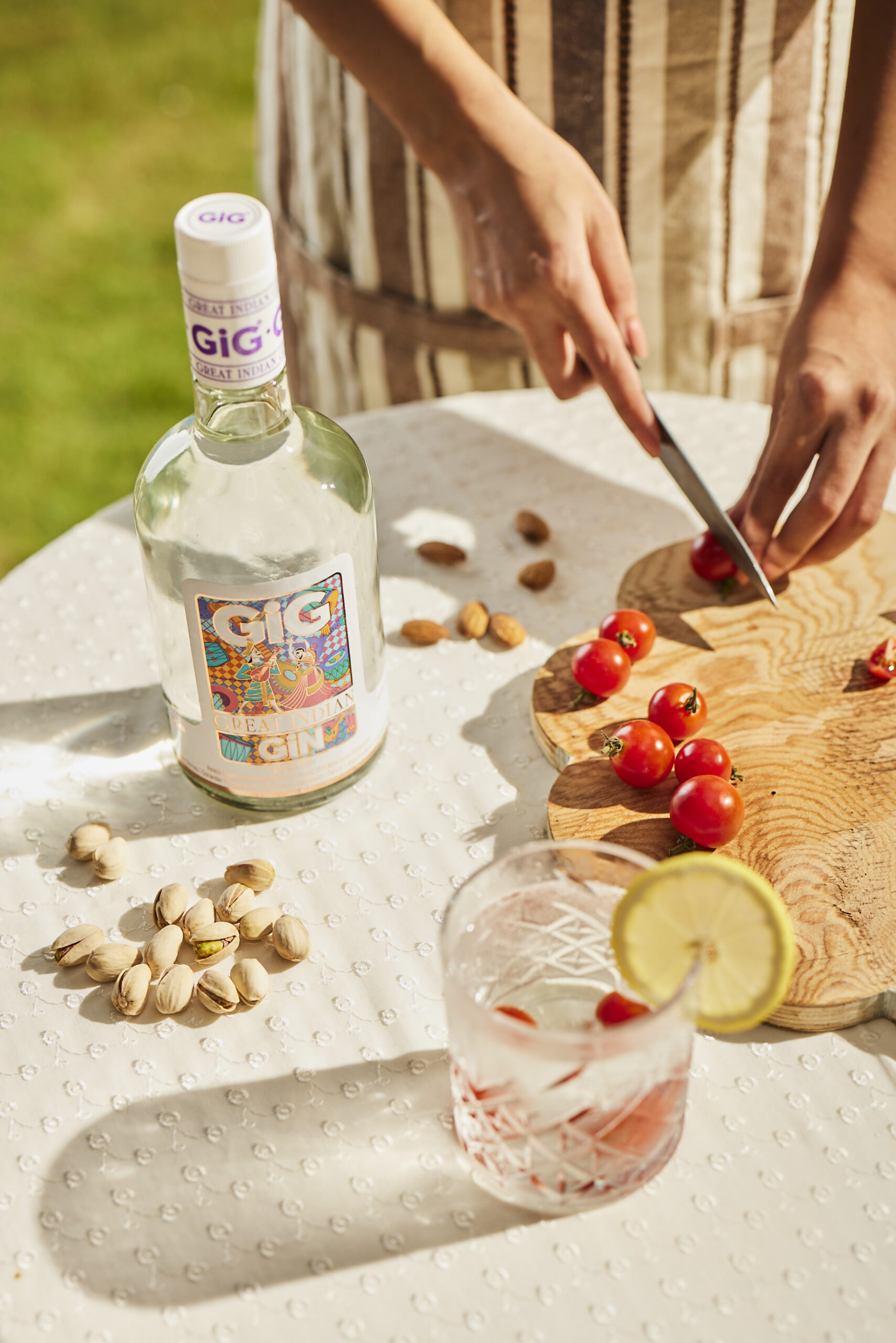 He was instrumental in elevating Kingfisher to its current iconic status and launching some of the most successful brands in the category including Kingfisher Ultra, Ultra Max, Kingfisher Storm, London Pilsner Strong, Amstel and driving UB's foray into the craft beer segment with Kingfisher Ultra Witbier. He was recently conferred the award of 'Asia's Transformational Leader 2023' He is passionate about sports, extreme sports, trekking and travelling which includes climbing Mt. Kilimanjaro, Everest Base Camp, Kala Pathar, sky-diving, bunjee-jumping, deep-sea diving, shark-cage diving and white-water rafting in different parts of the world.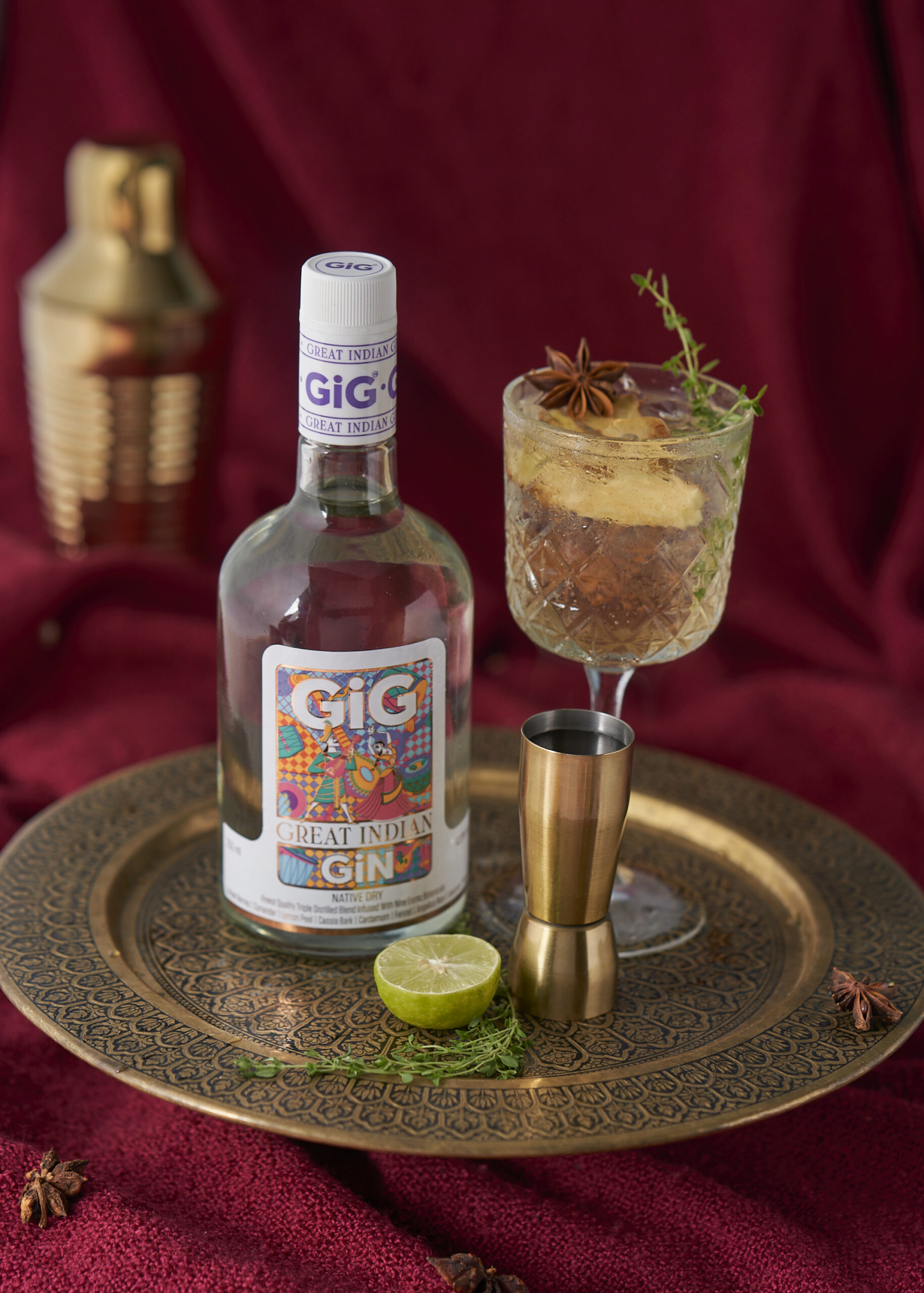 What are the thoughts behind coming up with Great Indian Gin (GiG)?
India has quickly caught up with the 'Gin renaissance' that the west started experiencing about a decade ago. The gin category has undergone phenomenal growth with many of the white spirits consumers switching to the younger more versatile category of Gin. There has been an explosion in the number of Gin brands (both international and local) that are getting launched in India. It's akin to the explosion of brands the craft beer segment saw in Indian between 2017-20. At
'World of Brands (WoB)', as a young startup it made immense sense to enter this growing category which was creating such a buzz across social and digital media among the young consumers. These are the consumers which will form an integral part of our journey across segments in the alcobev category over the next decade.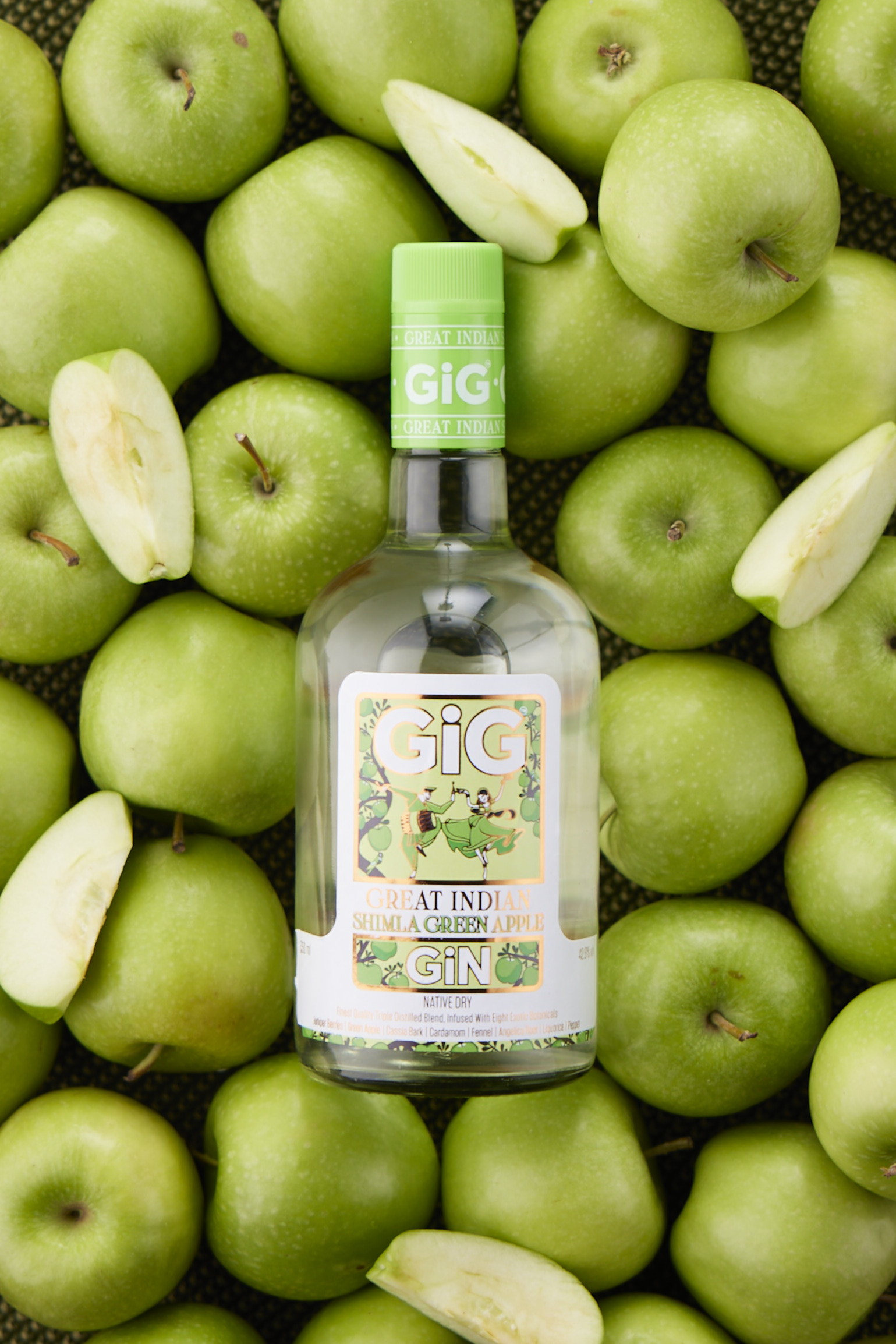 What is the USP of the product Great Indian Gin?
In the spirit of this experimental mindset we have at 'World of Brands (WoB)' explored multiple market penetration strategies with the Great Indian Gin (GiG). All of these are based on the deep consumer insight we as a team of industry experts bring to the table.
1) We redefined the entry level premium pricing and bridged a large price gap that existed in
the category.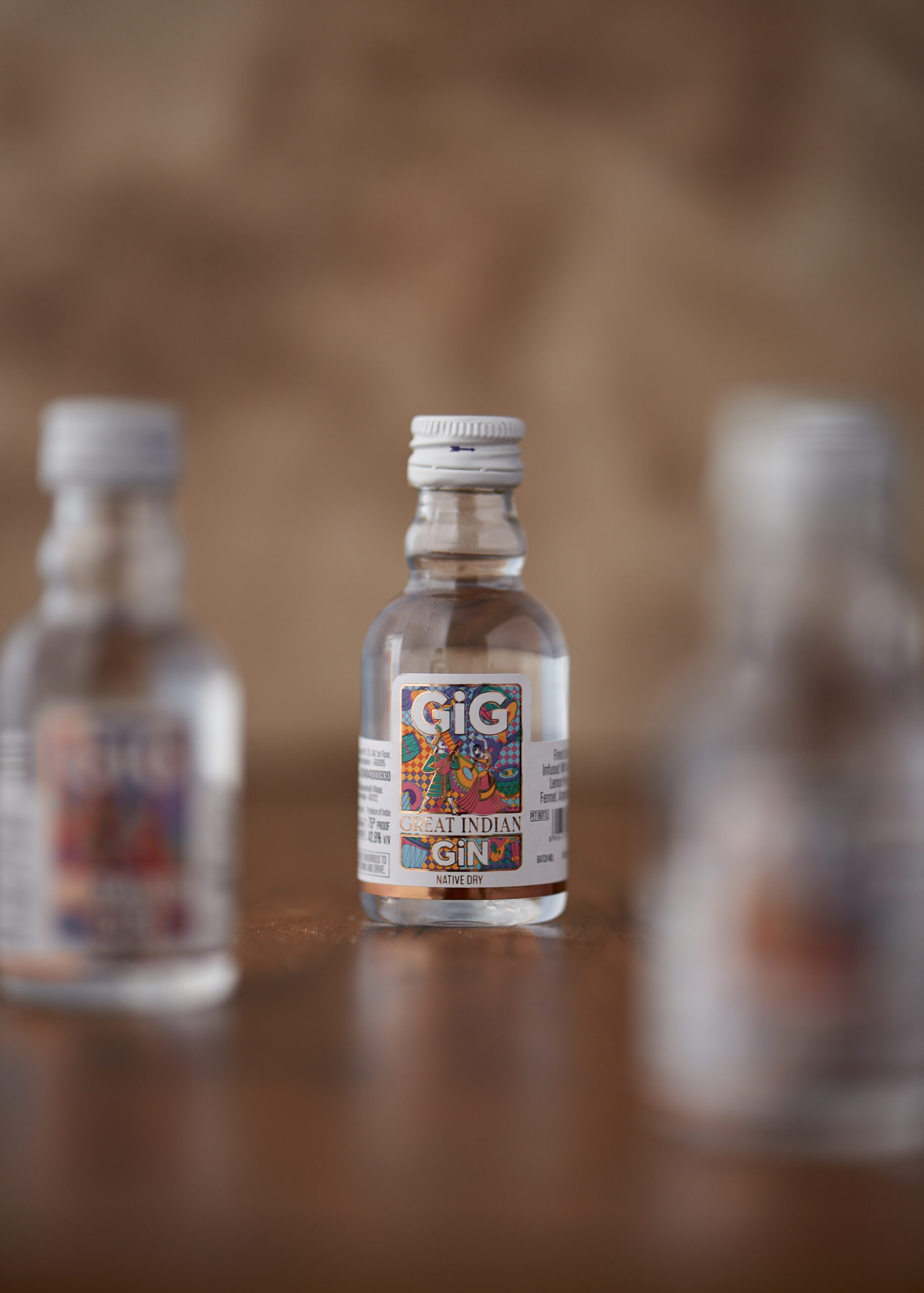 2) We invested in creating popular flavours in a familial format with Great Indian Nagpur
Orange Gin and Great Indian Shimla Green Apple Gin to attract the larger vodka consumer
base to Gin and
3) We have experimented with smaller packs of 180ml and 60ml to aid in trials and penetration.
The Great Indian Gin from its name to all the elements in its packaging resonates Indianness. The
colours, the patterns, the musical instruments and the dancers all resonate with the brand India. Our thought
while launching our first brand was to create a brand that Indians from across the world would be
proud of.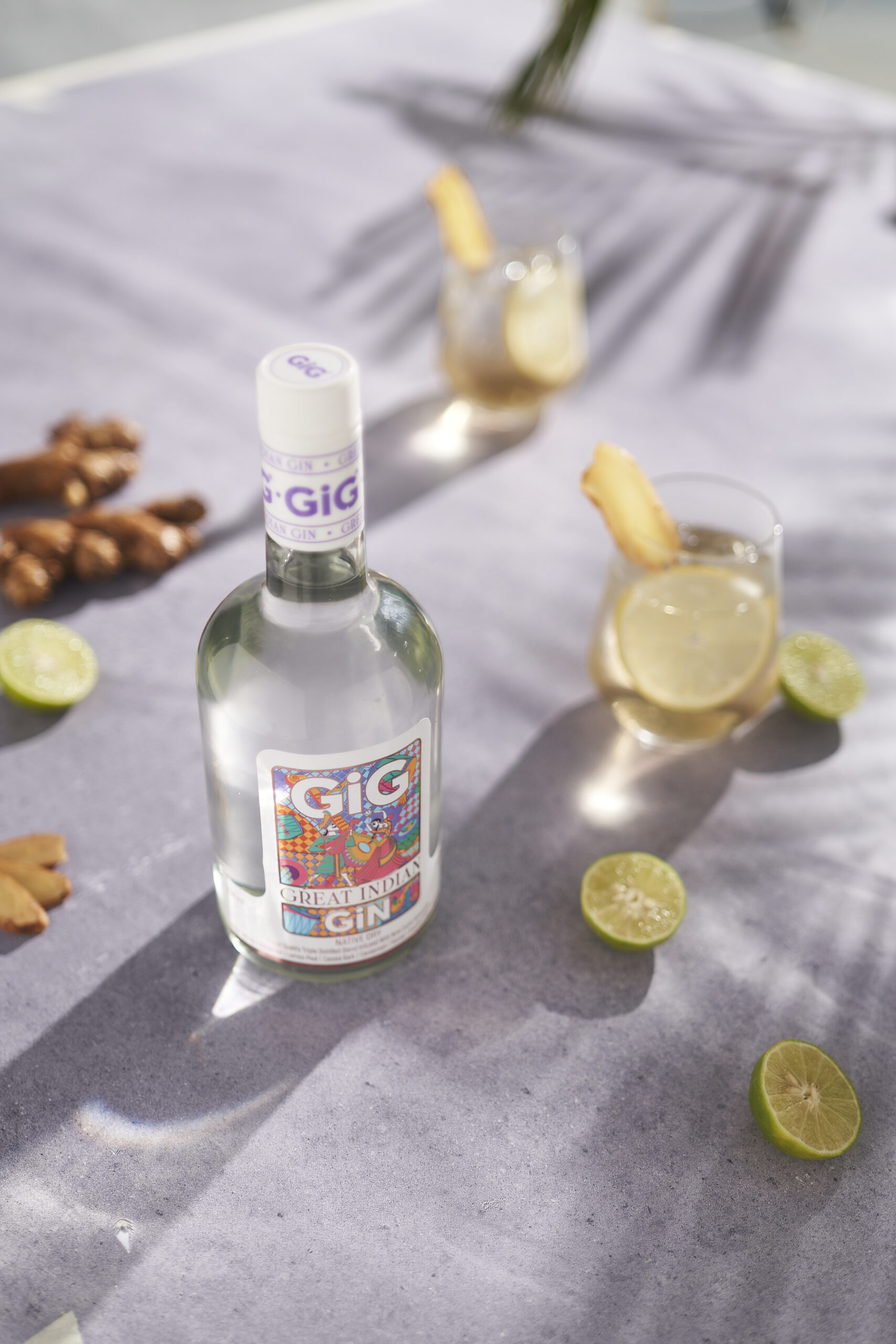 Where is Great Indian Gin currently available?
We are currently available in the states of Puducherry, Karnataka, Telengana and Goa. The consumers have responded well to the product, the packaging and these insight-based market penetration strategies we adopted with the brand. The initial response to Great Indian Gin and these three initiatives on pricing, flavours and small-packs has been very encouraging. We have in a very short time received a market leadership position in the premium Gin segment in Puducherry. The brand is amongst the top 3 selling Premium Gin brands in Karnataka and Telengana. We have had a very positive response in Goa as well. We are not surprised at this early success as we have great belief in the quality of the product. During this financial year we are planning to expand the presence of Great Indian Gin from the current set of 4 markets to around 8-10 markets.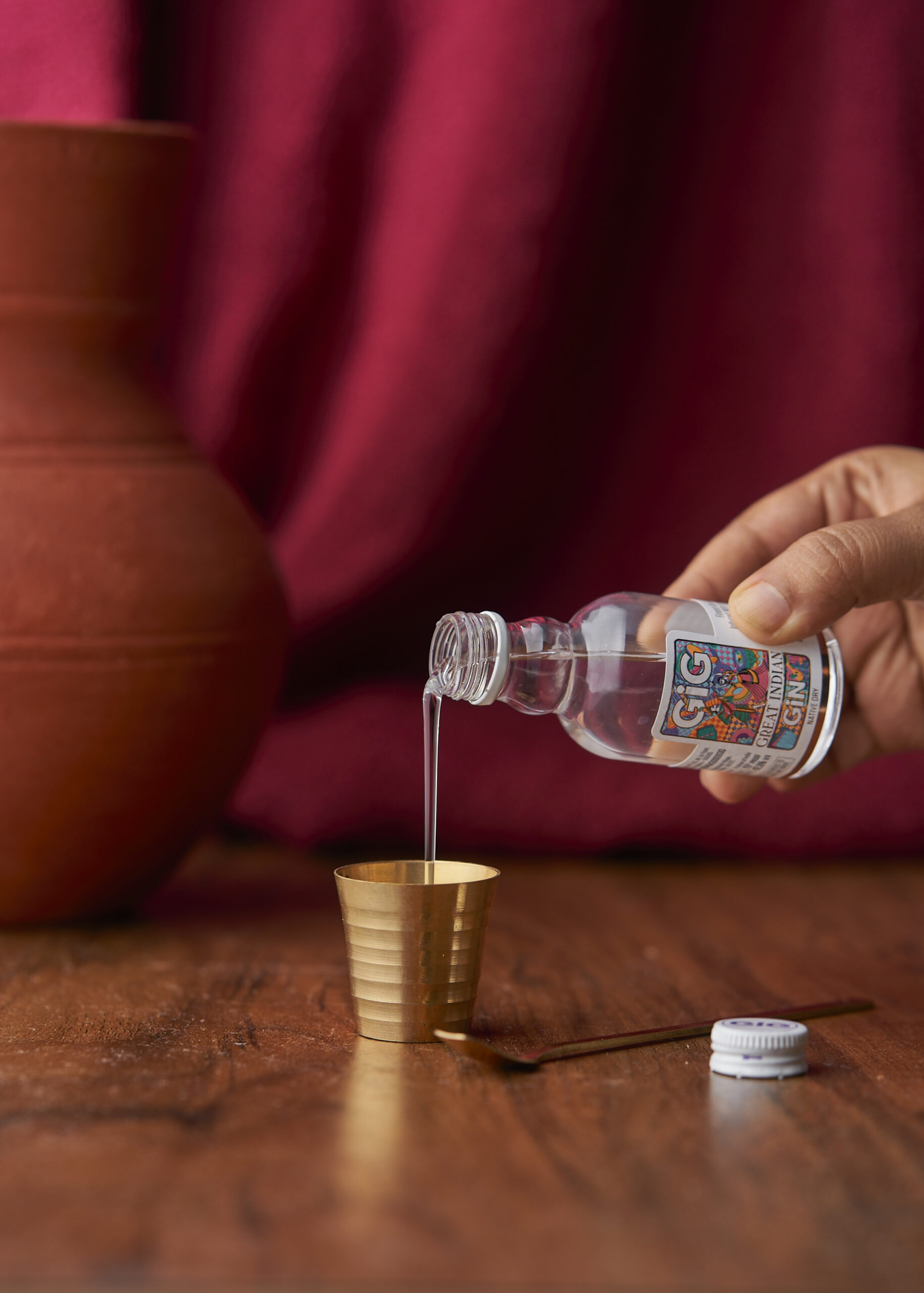 Does gin drinking have anything to do with age or lifestyles or just personal tastes and
preferences?
The category of Gin has transformed from being perceived as an old-fashioned drink to becoming the category of choice for youngsters around the world. Gin adoption by popular mixologists, pop-culture driven by popular web-series and celebrity endorsements have lent visibility and credibility to the segment, and has ushered in an era of a 'Gin renaissance'. This has
resulted in the high double-digit growths that the Gin segment has seen over the last few years and this trend is expected to continue for the next couple of years. This led us to, at World of Brands (WoB) to enter the Gin segment and create our first brand launch, the Great Indian Gin.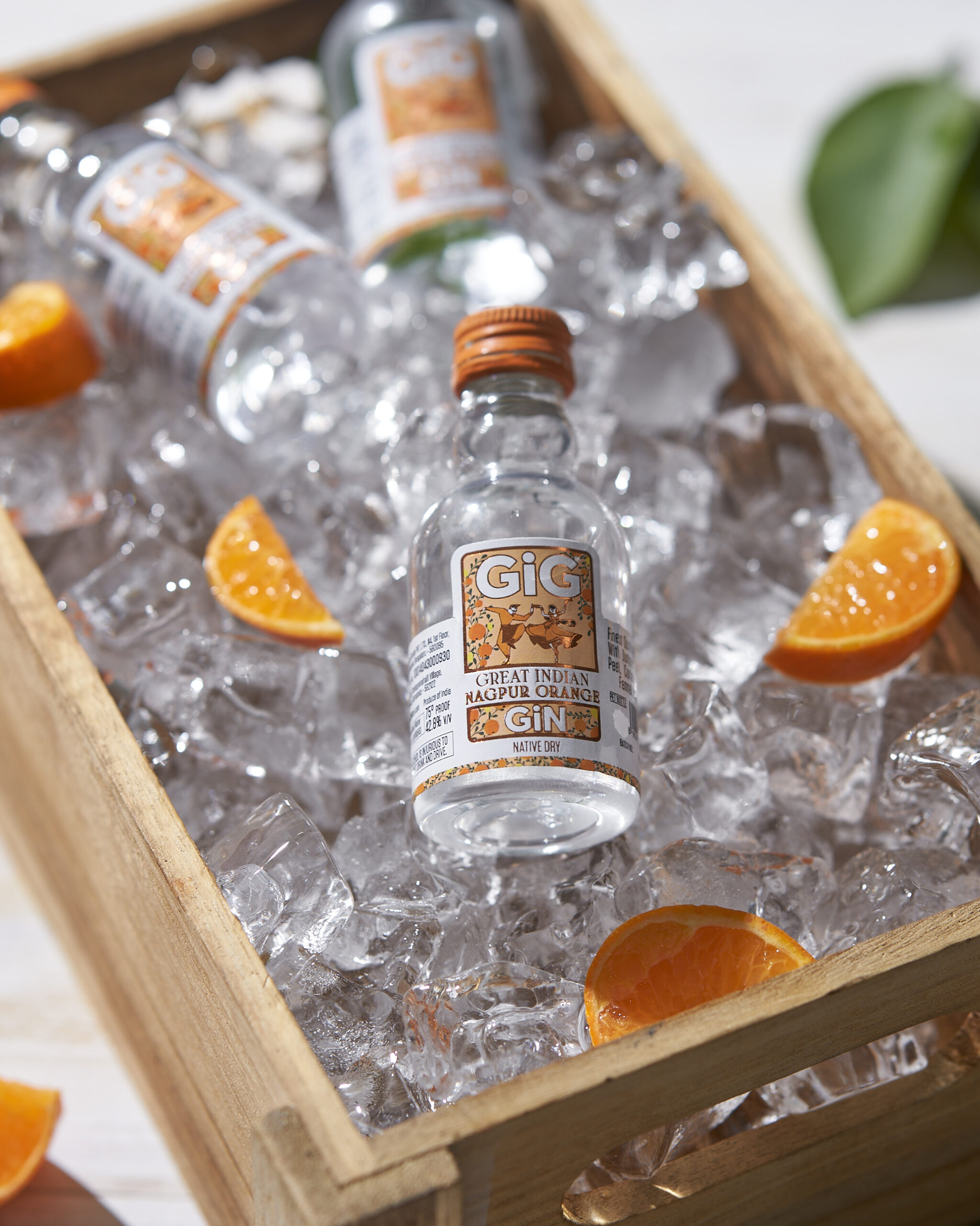 Whats the secret behind producing an excellent bottle of gin?
Gin is an extremely versatile drink. The use of Junipers and multiple botanicals make every brand of Gin very unique in what it has to offer. In some ways a Gin is like a single malt, you have try out at least a couple of Gins and find the one that is most suited to your drinking experience and budget. With every sip of the Great Indian Gin you will be transported through a journey of India, experiencing a fusion of water from the rivers of this great country and its land's exotic fruits,
herbs and spices. The very first sip of this drink opens up subtle sensory notes of authentic Indian spices such as cardamom, cassia bark and pepper, eventually leading you to a fruity journey of juniper berries and citrus notes.
The blends across the 3 Gins we have launched so far have been created by one of India's most renowned and legendary master blenders 'Mr. NJ Menon' who has been on the forefront of multiple successful blends across his vast six decades of versatile experience. Many of his blends feature in India's top 10 and the world's top 25 selling brands.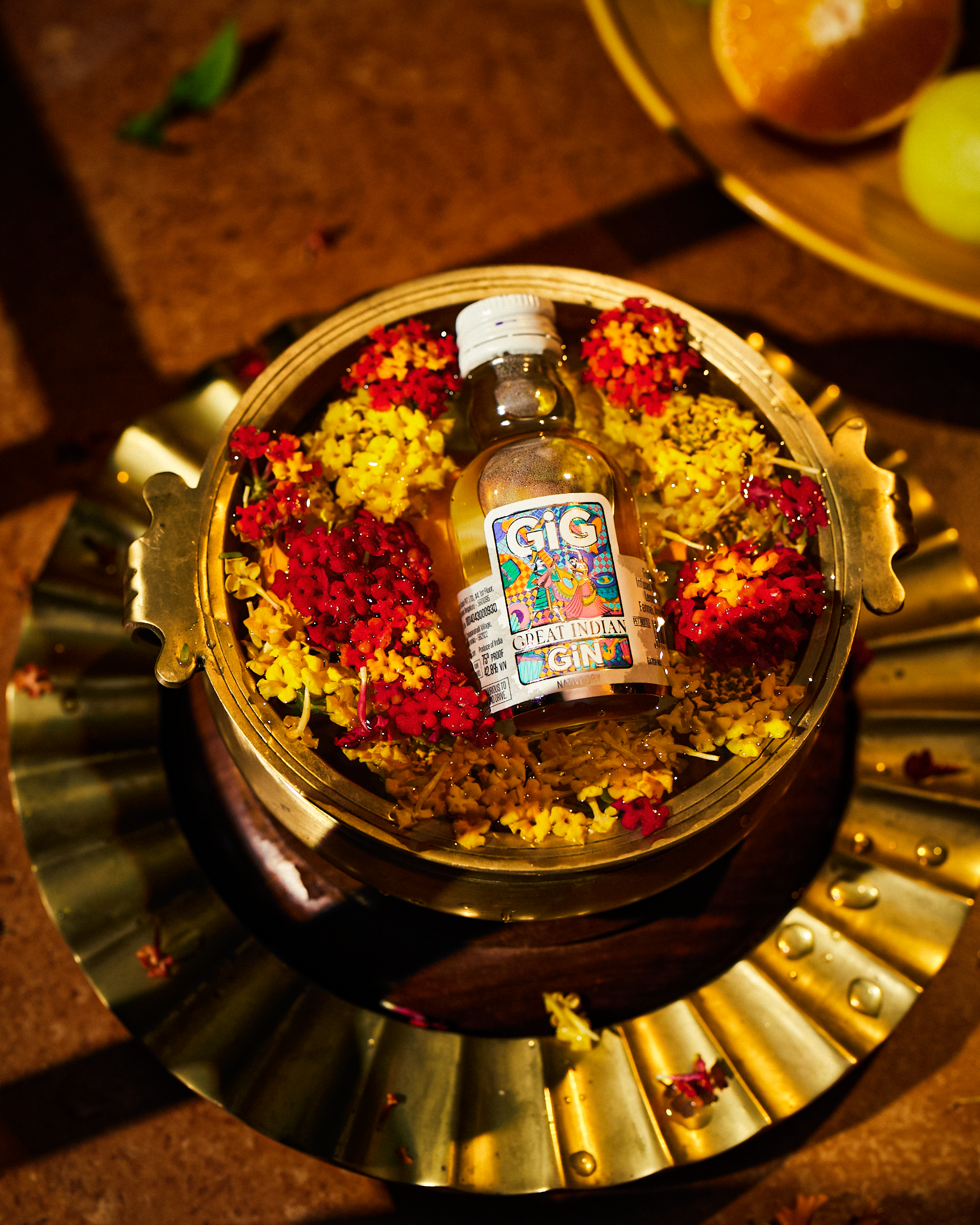 How do you think your Gin pairs with Indian food?
From the inception of the idea and the various iterations we underwent in our journey, we were always clear that we will create a Gin which is specifically crafted for the Indian palate and represents the versatile youth of today. The Great Indian Gin is a perfect yet an uncomplicated drink for all occasions. Its colourful packaging hopes to excite its consumers to create exotic and flavourful cocktails that will add colour and excitement to their lives. It goes equally well with tonic water, ginger ale, soda or any preferred mixer of your choice. This high-quality Gin has been crafted in a manner that allows you to uncomplicate your drinking experience for all occasions. The subtle notes allow it to be a perfect compliment to any food, even Indian food which is rich in aroma and spices.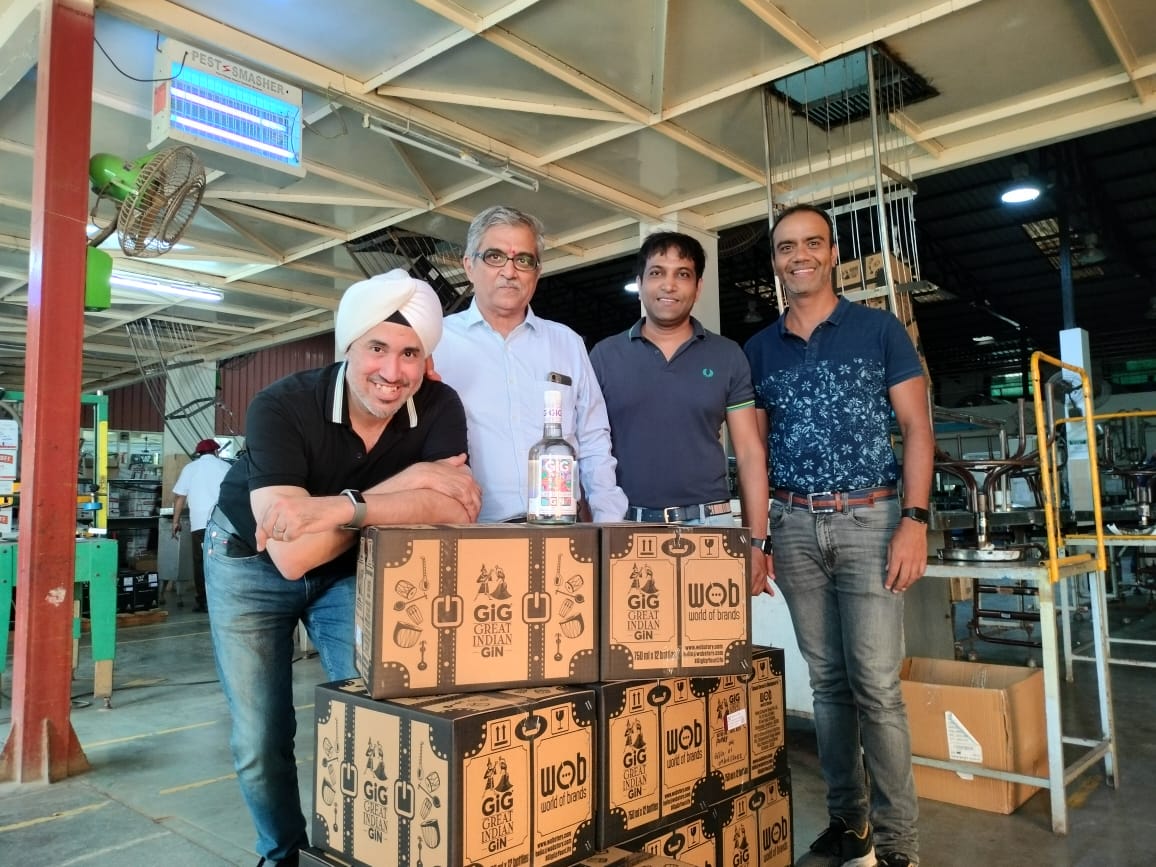 Future plans?
At our company World of Brands (WoB) we have adopted a 'new production development' process of populating our innovation pipeline which is driven by a cross functional team of highly experienced individuals from the AlcoBev industry. There are multiple products under different stage gates of development for launch. The Great Indian Gin (GiG) is a product of this process. We have very recently launched our 2 nd product under the brand name 'Disco Panda'. It is an innovative craft product aimed at the large base of beer consumers and we are uncontrollably excited about it! Disco Panda is a world where "Fun Meets Flavour for an Unforgettable Drinking Experience"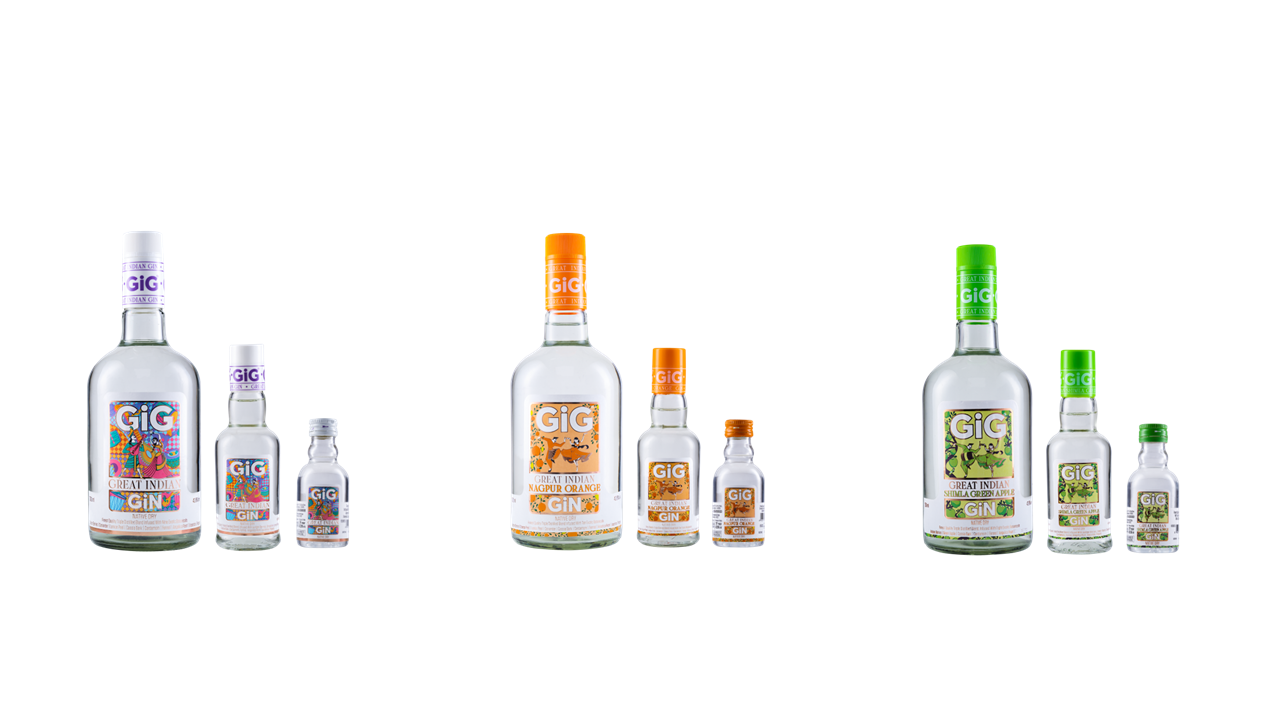 With this launch 'World of Brands' has entered the 'low spirits segment' as well, making it one of the few companies in India that will have products and brands ranging from the high to the low spirits segments. This is an exciting launch and its going to redefine a category and a generation of consumers. For us as well it could be a game-changer as the beer category is the largest category with volumes of around 350 Mn cases. Even a small percentage here is a very large
number for a newbie startup like ours.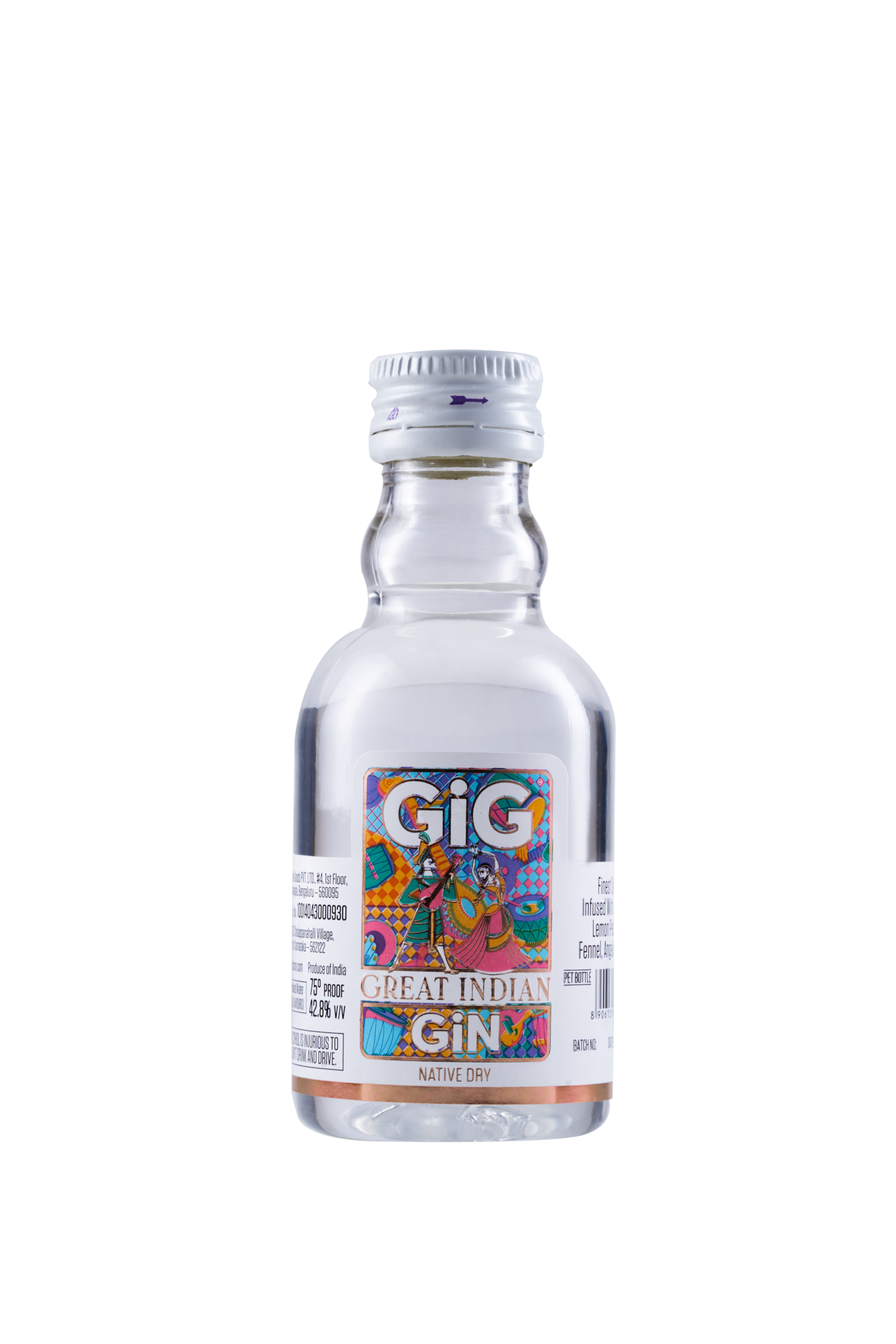 As a startup we at World of Brands (WoB) keep a watchful eye on how the various segments across the alcobev category is developing, what are the existing gaps and what are the developing niches within each segment. We are very clear that we will focus on launching products that are world class, design enviable packaging and create products and brands that address these existing gaps or developing niches across segments. Under 'new production development' process of populating our innovation pipeline we are at an advanced stage of development in 3 other segments in the AlcoBev category.