Anukam Tiwary, a dedicated and committed hotelier, is the Hotel Manager for Fairfield by Marriott Amritsar. With an experience of over 24 years, Anukam started his career with Le Meridien New Delhi and has worked with leading hospitality groups like Marriott; Radisson Hotel Group, IHG to name a few. Prior to joining Fairfield by Marriott Amritsar, Anukam was working as the Executive Assistant Manager with Radisson Blu Hotel, New Delhi Paschim Vihar.
Anukam's journey with Fairfield by Marriott Amritsar started in 2019. He has strengthened the positioning of the hotel by offering a stress-free hotel experience at a convenient location in the city of Golden Temple and is considered a veteran in delivering value-added customer service and achieving customer delight through his initiatives. An avid biker, fond of exploring new places and for his penchant for photography, Anukam is also known in his professional and personal circles for his great interpersonal skills and an ability to connect with people.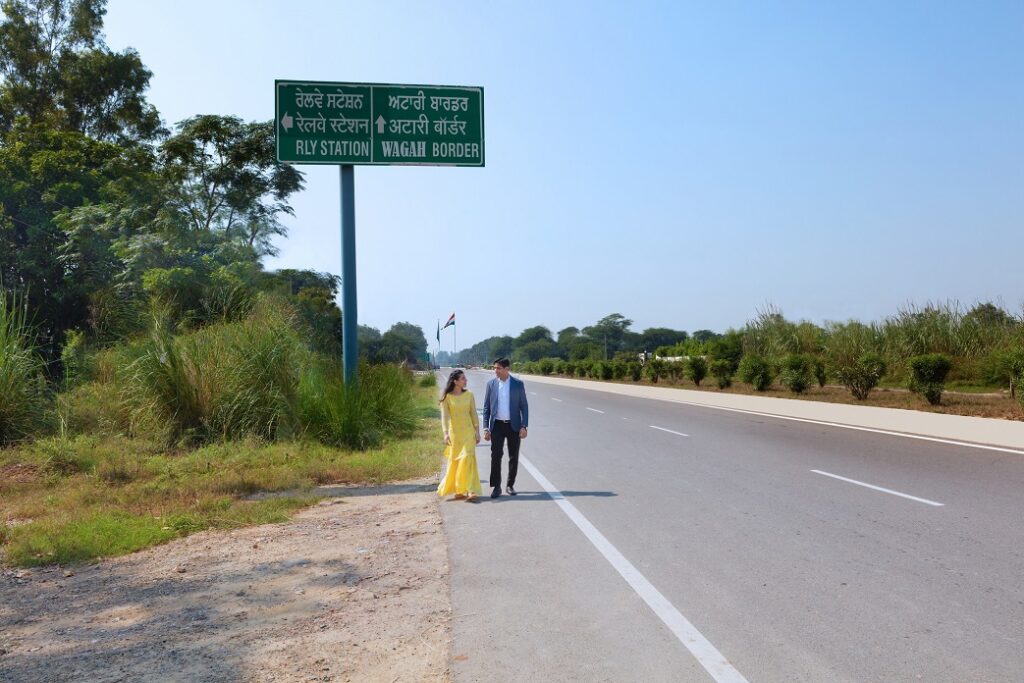 What makes Fairfield Amritsar stand out from other properties you've worked in?
For me the foremost reason for Fairfield by Marriott Amritsar to stand out is that it is my first assignment as a hotel manager. To be responsible for the comfort of your guests and the wellbeing of your team in itself is a great motivation. Fairfield by Marriott Amritsar is also the 1st Marriott Hotel in the historical state of Punjab, 28 kilometers from the border with Pakistan. The Golden city is home to the Harmandir Sahib which is the spiritual and cultural center of the Sikh Religion. Also, the situations faced during Covid-19 and overcoming those challenges has made my experience at Fairfield Amritsar an unforgettable one.
 Who is your typical customer? 
The leisure travelers (mostly families) constitute the majority of business. However, we have a great mix of business travelers and holiday makers. Our location gives us that advantage. The local clientele loves our buffet dinner spread. In the last one year we have been able to reach out to guests in and around Amritsar with 'Marriott Bonvoy On Wheels' home delivery.
If you could plan a one-day itinerary for guests looking to explore Amritsar, where would you send them?
Fairfield Amritsar is located in such a way that you can travel to any place of interest within Amritsar within 15-20 minutes. A one day itinerary has to start with a Darshan at the Golden Temple (do try the food at the Langar service, it's an experience in itself) followed by a trip to the partition museum nearby (if you have an interest in history). Shopaholics can take a walk down the streets of Katra Jaimal Singh Market picking up the best Jootis, Phulkari suits and dupattas. You can keep couple of hours to explore Sadda pind or Gobindgarh fort and keep some time in the evening to try the street delights of Majitha Road or the Lawrence Road. Once the beating retreat ceremony at Wagah-Attari border restarts and when Jallianwalan Bagh re-opens, a day wont be enough to explore Amritsar.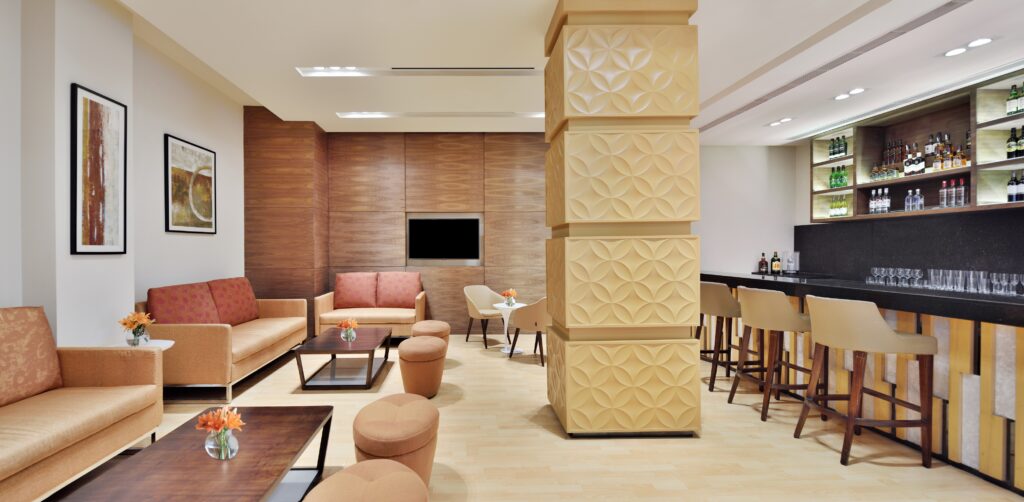 Building the right team is crucial for a property's success. What are the key skills you look for when hiring new employees?
Having the right team is the key to your success in these unusual times and we have been blessed to have a team with the right attitude. Other than basic skills, we focus on the attitude when we hire. While hiring managers, we see if they will be able to blend with the Marriott culture and incorporate the same culture within their respective teams. Hiring is just the first step – training and mentoring is something we emphasize upon because that helps the new hires blend with the team culture of our hotel and company.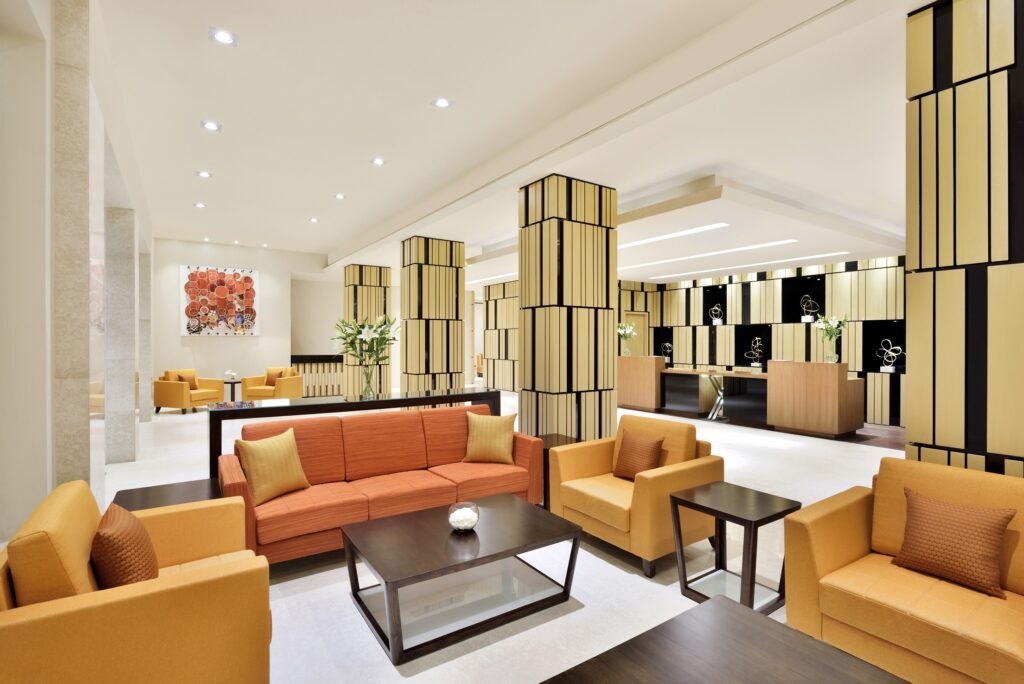 What is the USP of your hotel?
First and foremost, the hotel is centrally located with close proximity to all local attractions including The Golden Temple.  The hotel is tastefully designed to anticipate guest's basic needs – functionality, safety, consistency, comfort and value. Equipped with facilities and services to help the guests work and play, ensuring all travel is uncomplicated and productive.
What is the one dish that guests have to try when at your hotel?
Our menu offers a great variety of Amritsari specialties in addition to a good selection of Western and Asian dishes.  Our breakfast buffet spread with live counters for local favorites is something guests keep in mind when they are booking a stay at our hotel. 'Choley Kulche' and Chef Jyot Singh Rana's Butter Chicken are must tries for all our guests.
2020 was a challenging year for the hospitality industry. In your opinion, how will travel trends change in the second half of 2021?
Staycations are the demand of the day. The second half will be a good mix of leisure and corporates (mainly pharma and infra developers) travel. With better road connectivity and because of Covid-19 protocols, travelers will plan their trips to destinations which are within driving distance compared to the ones where they need to fly. Domestic segment will continue to grow as inbound travel is restricted because of flight restrictions. We Indians love to travel and presently we are travelling to our favorite places as and when the Covid-19 restrictions are being relaxed.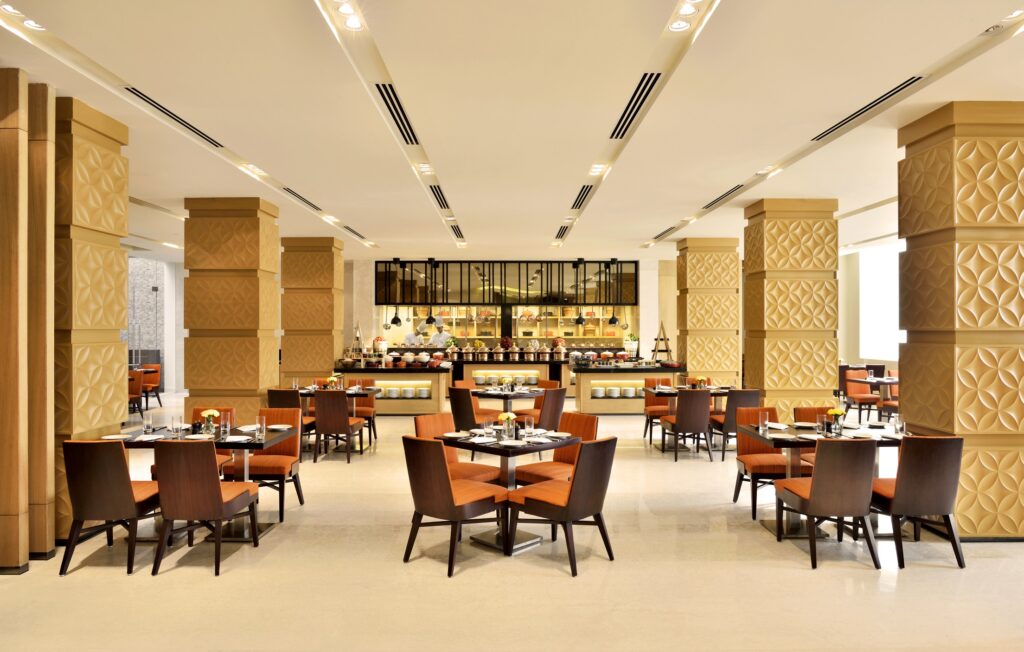 Was a career in hospitality something you always dreamt of?  What is your advice to aspiring hoteliers? 
Yes, I made my choice quite early and have never thought of moving to any other profession ever. I have already worked over 24years with some great hotels. This industry offers such great choices and opportunities that you don't get bored of what you are doing.
My advice to aspiring hoteliers would be: This is a multifaceted profession. If you enjoy meeting people, travelling, experimenting – this is the career for you. Most importantly, take this up if you are looking for a profession which is built on team work and not individual brilliance.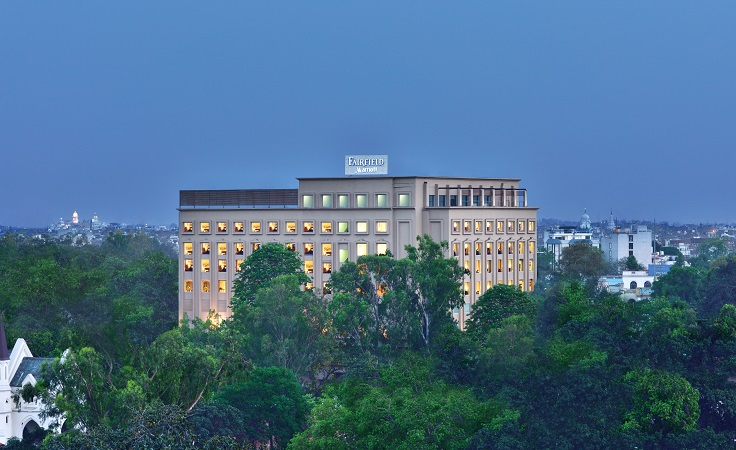 You have worked in several cities, which is your favourite city for work and play? 
Chennai is a city which is close to my heart. The people, the culture, the food, the beaches, the love for sports, the cinemas and the superstars make it my favorite.
When are you happiest? 
When I am at work or while I am travelling.