Gigi Thanawongrat, born in Bangkok, Thailand is a freelance fashion illustrator and graphic artist. She studied Interior architecture and after graduating, started working as an exhibition designer for many years. "I do realize that I have always been interested in graphic and fashion. Therefore, I decided to expand my career as a graphic designer. Great opportunities came as I got a job as a graphic artist. I learned and explored a lot in graphic works, brand identity and visual presentation. And how we can go beyond our client satisfaction with our end results. I developed a strong interest in illustration and digital drawing. In the past, I really enjoyed making paper collage art from my old fashion magazines. I have tried to create and develop my own unique style by exploring different methods. I found myself enjoying 'Fashion Collage style': work created using a combination of hand-drawn illustrations and digital graphic art," she says.
To share her artwork with people from all over the world, Gigi started  posting her work on Instagram since a few years ago and that  was her turning point. People enjoyed her artwork and she started to get requests from clients. After working as a full time graphic artist for almost 5 years she decided to follow her calling which is to be a freelance fashion illustrator in 2017.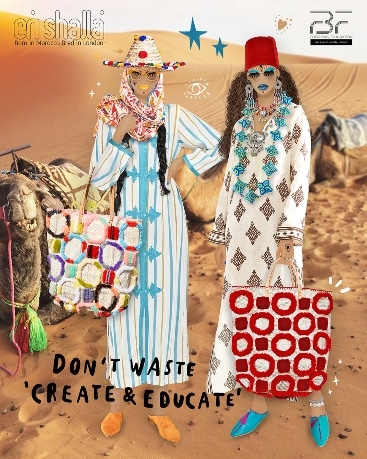 What's your artistic background?
Back then, I started paper collage art, cutting from fashion magazines as my hobby. I developed a strong interested in fashion, illustration and digital drawing which I found myself enjoying. I used to create 'Fashion collage style': work created using a combination of hand-drawn illustrations and digital graphic art.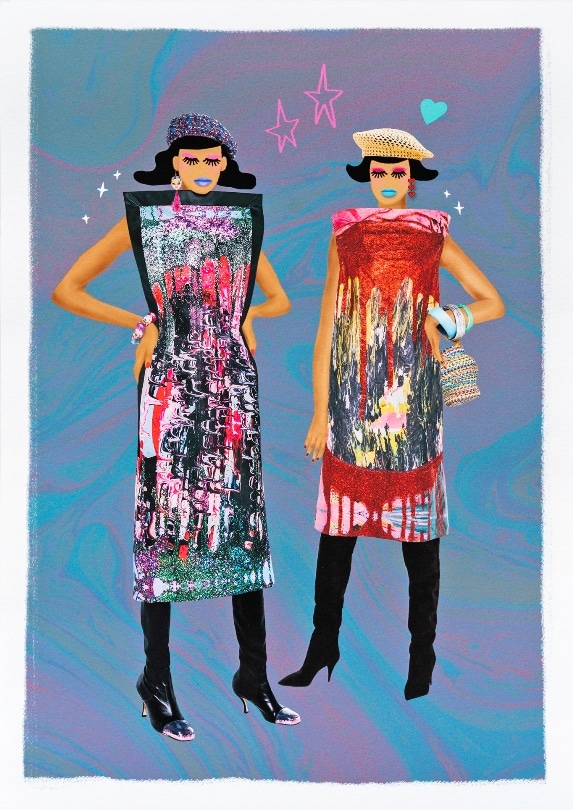 What's integral to the work of an artist?
Practicing consistently and stay focused on what you do. This will help us to be ready for new opportunities. Because great opportunities may come knocking at any time. For this reason we needed to be well prepared.
What role does the artist have in society?
In my opinion, before we start doing something, we should first ask ourselves why we are going to do this.   We must know the purpose. What message we would like to send out via the arts. We could use our creative potential to raise some issues in this society.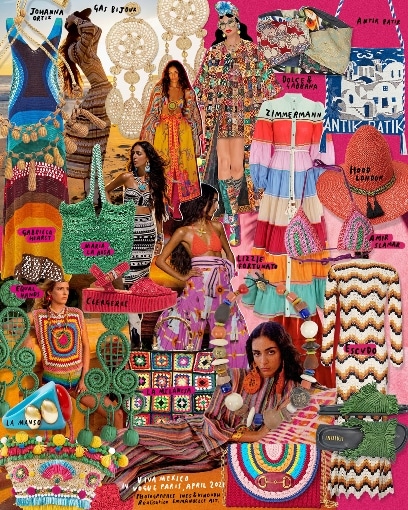 What art do you most identify with?
Fashion collage and fashion illustration.
What themes do you pursue?
I have always been drawn to fashion! I'm so excited to see beautiful things. Fashion keeps me alive!
What's your favourite art work?
I have an appreciation for expressionism arts and colourful illustrations in the children's books.
Describe a real-life situation that inspired you?
Being surrounded with people who have a passion for their work really inspires me a lot! Not only those who work in the art industry, but it could be from someone I have met in daily life.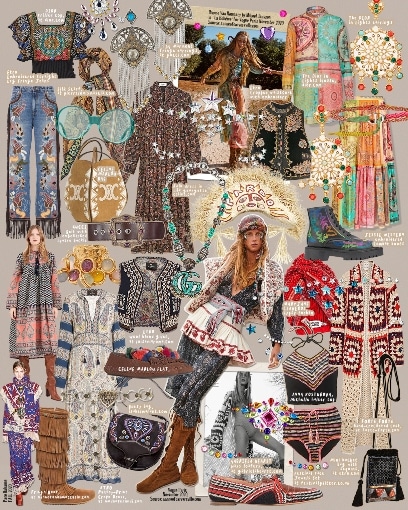 What jobs have you done other than being an artist?
I have also worked with a clothing brand, graphic works and a bit of interior design.
Why art?
Because 'art is the only way to run away without leaving home', as Twyla Tharp once said.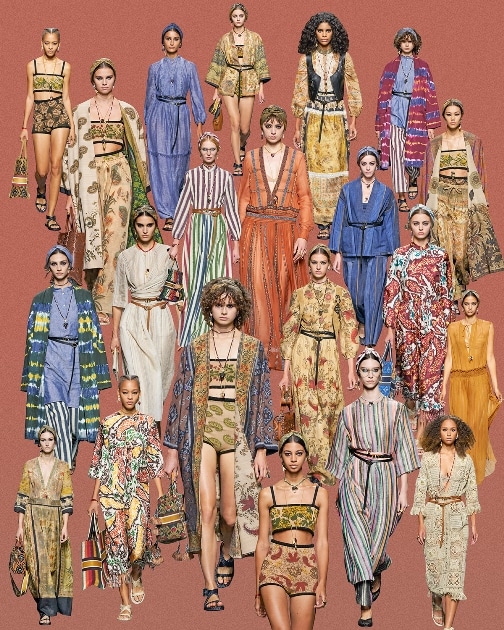 What is an artistic outlook on life?
Live in the moment is what I have learnt from creating art. When you are in a state of flow there is no past, no future, just the present. And I believe that when the present is good, all good things will come to you!
What memorable responses have you had to your work?
I love your work – you inspired me to become an illustrator.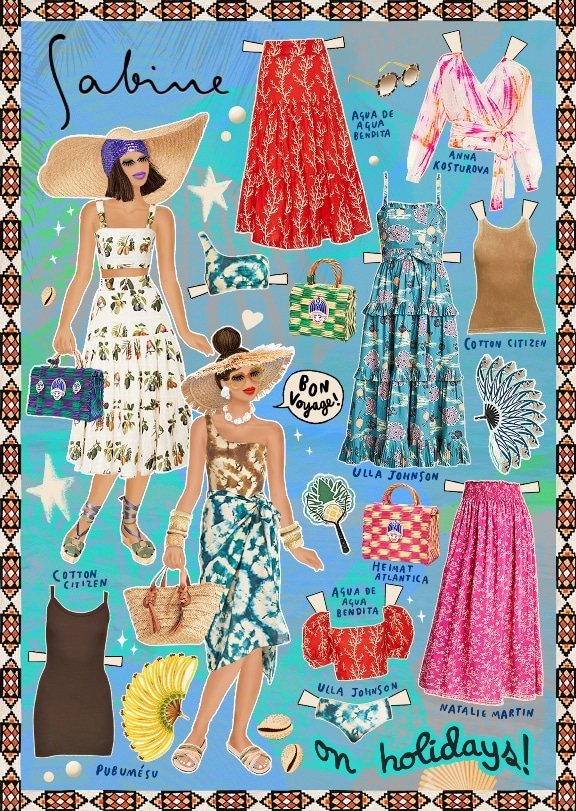 What food, drink, song inspires you?
I am a coffee lover! And of course, Thai food, I just realized how much I love Thai food while I'm not in Thailand! 60s and 80s songs are my most favourite.
Is the artistic life lonely? What do you do to counteract it?
Most of the time, yes. But I would consider being lonely as a form of solitude. I am an introvert. I really enjoy being on my own and spending time with myself!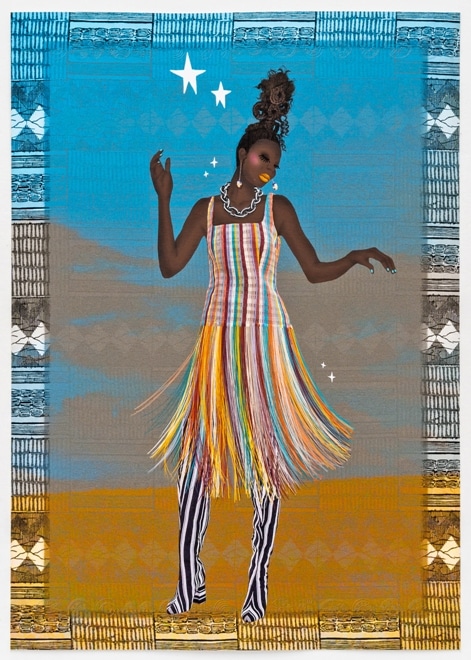 What do you dislike about the art world?
I can't think of anything that I dislike about the art world.
What do you dislike about your work?
When I look back at my old works, there are still some works that I don't like. Especially the work I created in the beginning of my career. I still have so many works in the folder which I have not yet posted. Because I am not satisfied with the overall result. Such as  the colours, proportion, posture, composition including  the content.
What do you like about your work?
The way my work affects people, makes them smile, inspired and sparks their joy of dressing. Some people share with me a very positive feedback which makes me feel immensely supportive.
Should art be funded?
Of course, it should be! Support is an essential part for artists to keep going. I hope to see more art galleries and   museums, especially here in Bangkok. There should be more space for exhibits too.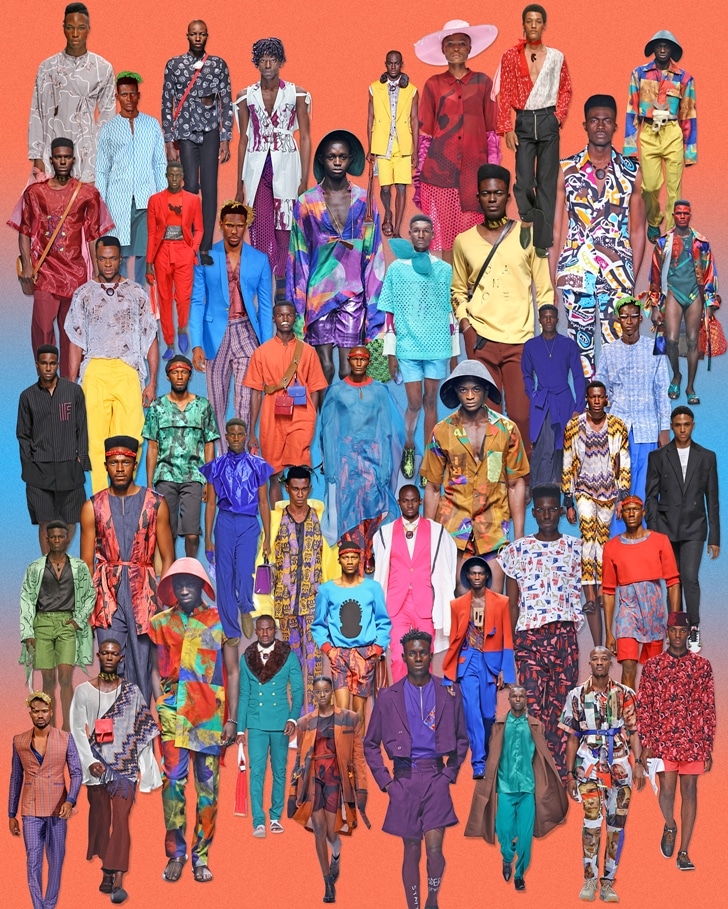 What role does art funding have?
To help and promote artists.
What is your dream project?
I hope to see my fashion illustration in British Vogue! (I am keeping my fingers crossed!) J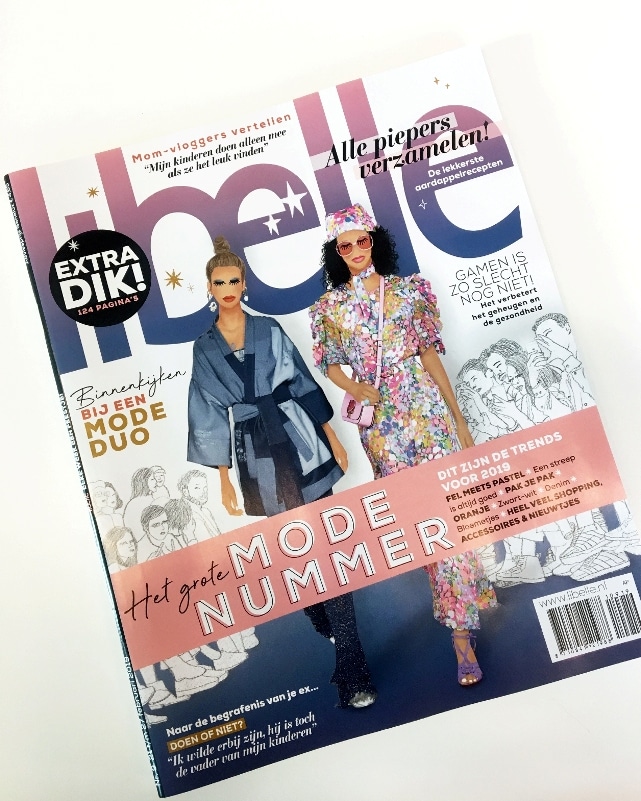 Name three artists you'd like to be compared to.
The only one who I will compare with is myself!
Favourite or most inspirational place?
Africa!!! I have never been there yet, but I have been inspired from there a lot! I love the African print pattern and vibrant color of fabrics. I can't wait to travel to Africa!
Professionally, what's your goal?
I am looking forward to the prospect of learning a new creative practice in order to expand my creative profession. I aim to study more about fashion communication and developing my works to the next level.
Future plans?
Designing my new studio space. And definitely keep doing what I love!