Digbijayee Khatua traces his artistic sojourn from his native place, Kendrapada in Odisha to his current place of practice in Delhi. A shift from rural to urban, Odia to Hindi, the home and the world, the artist's mundane realities changed enormously and to this he credits most of his conceptual development and modified techniques. Cityscapes and elements of urbanity are eminent in his works. He expresses with watercolors in a layered dialogue to accentuate existential depths within the city. Interestingly, his works do not lose aesthetic pleasure in the otherwise grim realities, thereby retaining a subtle yet striking visual allegory.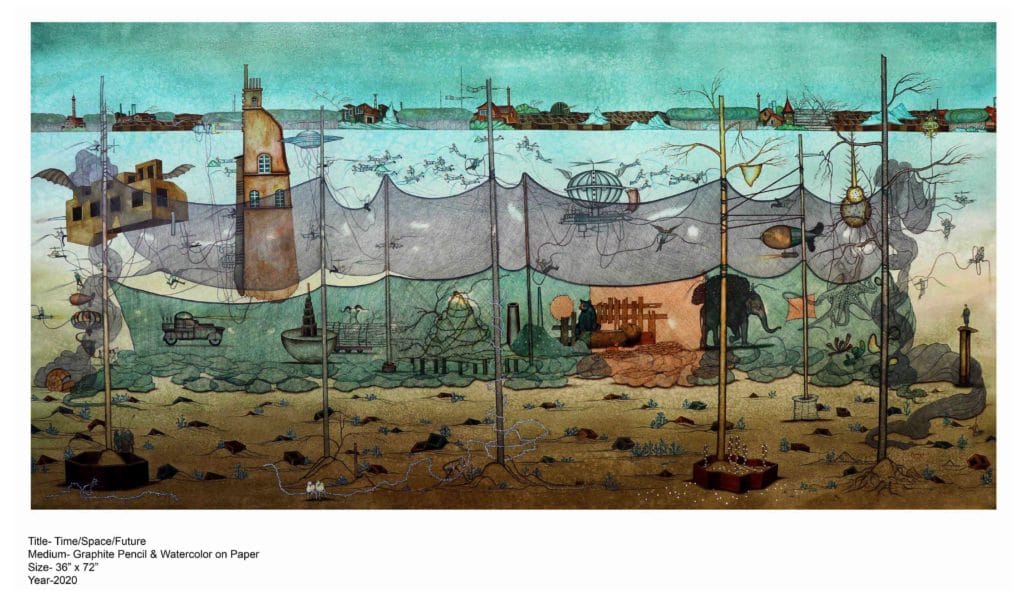 Khatua received a Bachelor's degree in Visual Arts in 2012 from B. K. College of Art and Crafts, Bhubaneshwar, Odisha and a Master's degree in Fine Arts in 2015 from College of Art, Delhi University. Currently he is working in Kaladham Society, Greater Noida and professionally working as an artist with Anant art gallery, New Delhi.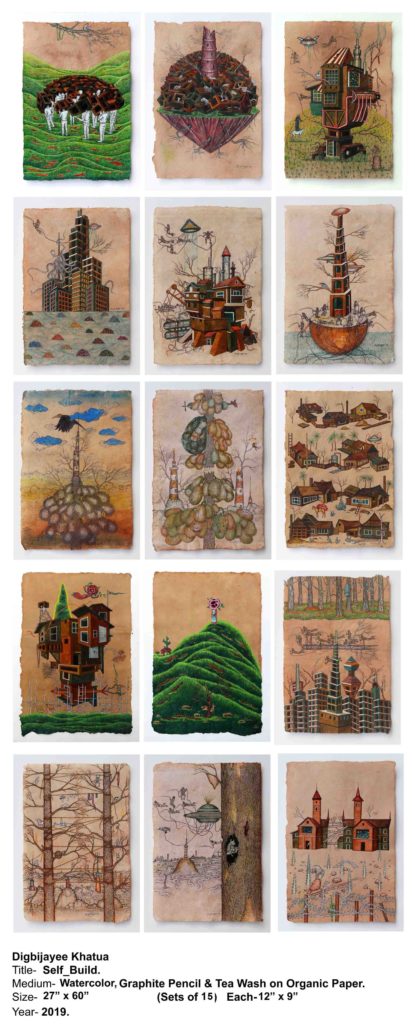 What's your artistic background?
Art was all around me and attracted my interest since childhood. I grew up in a village in east Odisha. As a child, I would assist my mother, a teacher at aanganwadi (play school), to create traditional patterns with golam (rice powder) on the walls of our home. My father, a history and literature teacher would take me along to witness the ancient and medieval riches in the form of monuments, temples and caves, replete with the crafts of the Pattachitra art style. I believe these early experiences kindled in me the fire to pursue art professionally.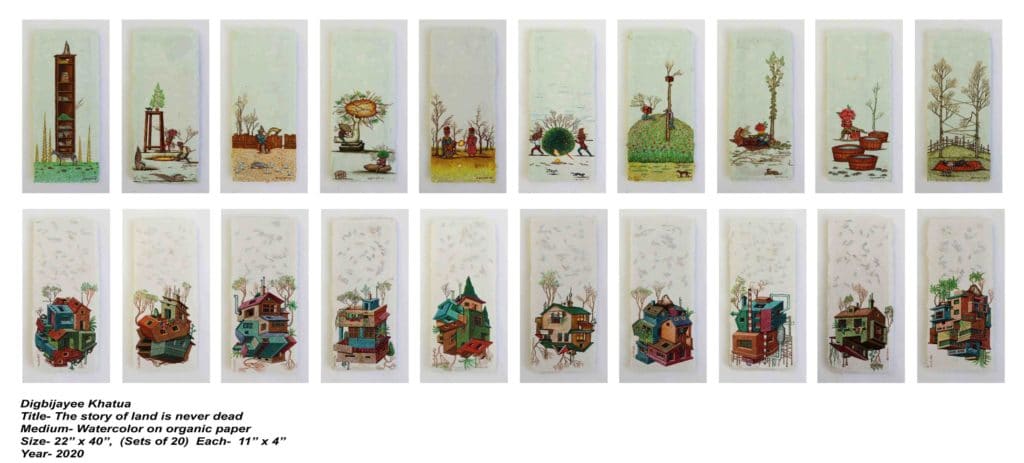 What's integral to the work of an artist?
I explore a diversity of details in naturalist, manmade objects. The subject is articulated in abstract and stylized forms to embellish the surface of the paper as three-dimension spaces, with metal work, papermaking, watercolor and found objects. These works deal with objects and landscapes within the city, I often include small detailed drawings which elevate the work from being just one of many elements within a landscape. Over time, the structure of buildings becomes more isolated. I can trace the movement from drawing, to painting, to paper-cutting and forming layers to make for a three- dimensional form.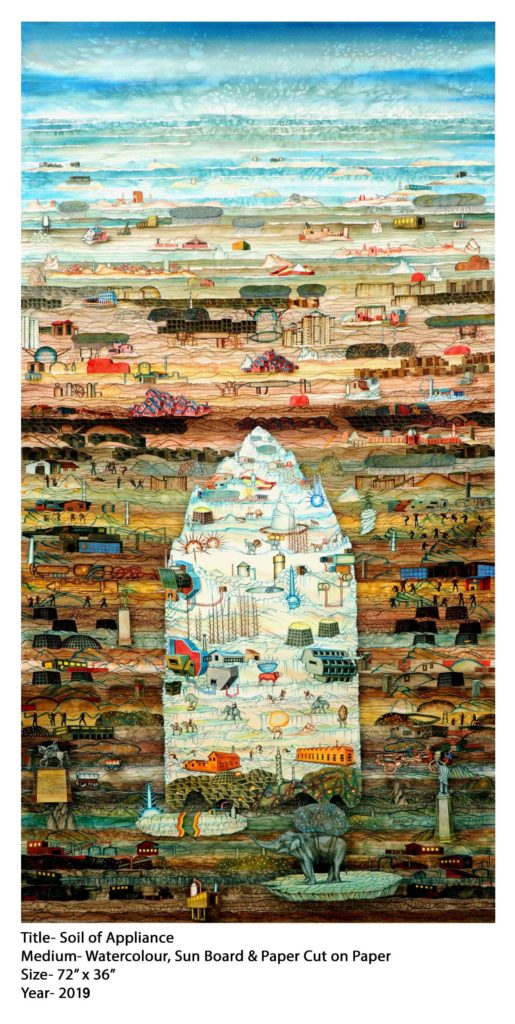 What role does the artist have in society?
The artist is like a mirror of society, seeing what is happening in society through his art. Through his paintings, an artist informs people about the future and the present.
What art do you most identify with?
My artistic oeuvre is primarily inspired by the traditional Patta paintings of Odisha, also the place where I grew up. My recent works see some experimentation with a meticulous rendition of the wash technique on multiple layers of paper, which gives the works a pronounced effect of relief. This implies a metaphor of the layered realities of the city life. Watercolors are an important part of my expression, which enables me to juxtapose translucency and depth in my paintings. The process can take months to realize once the basic idea and concept is in place.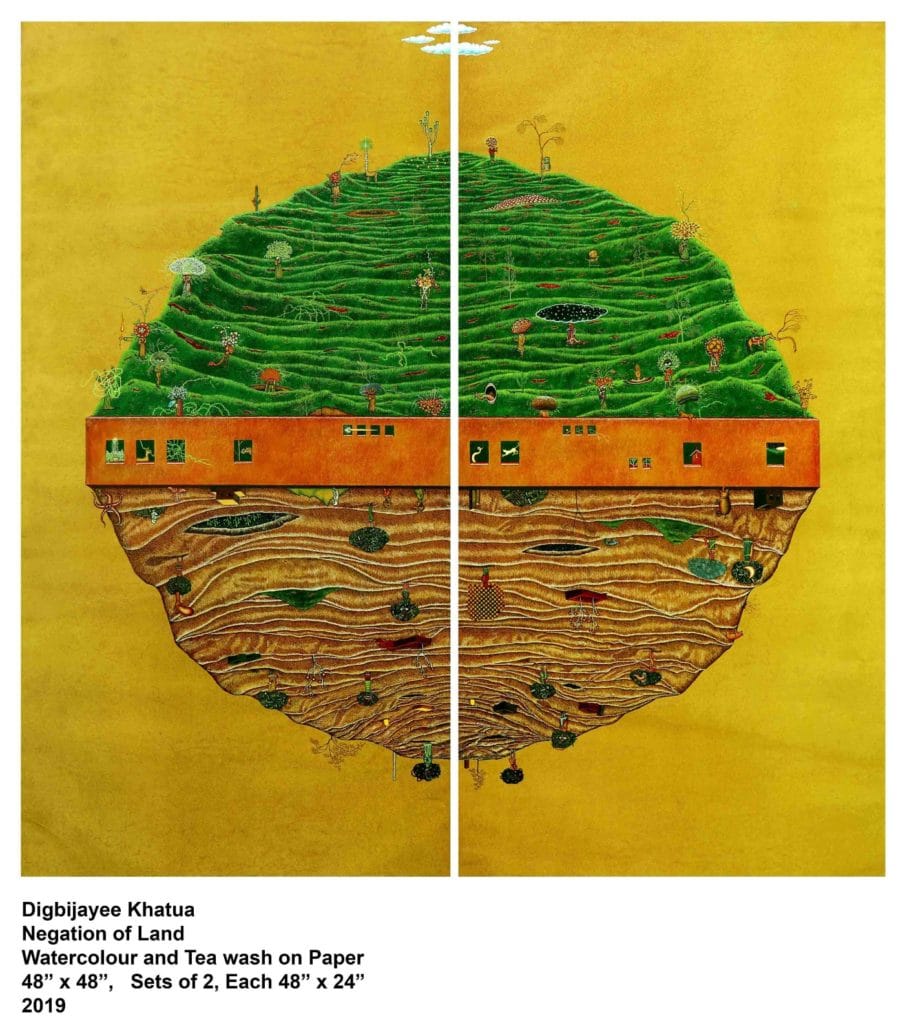 What themes do you pursue?
Working with common themes such as time, isolation and transition, I am interested in the fragility of relationships and people's awkwardness in trying to coexist and relate to one another. To that end I create miniature like detailing to serve as evolving still life from which I paint detailed narrative paintings. For my most recent series of paintings I built a diorama of a fictional rural landscape and gradually developed it into a farmland and ultimately, a town.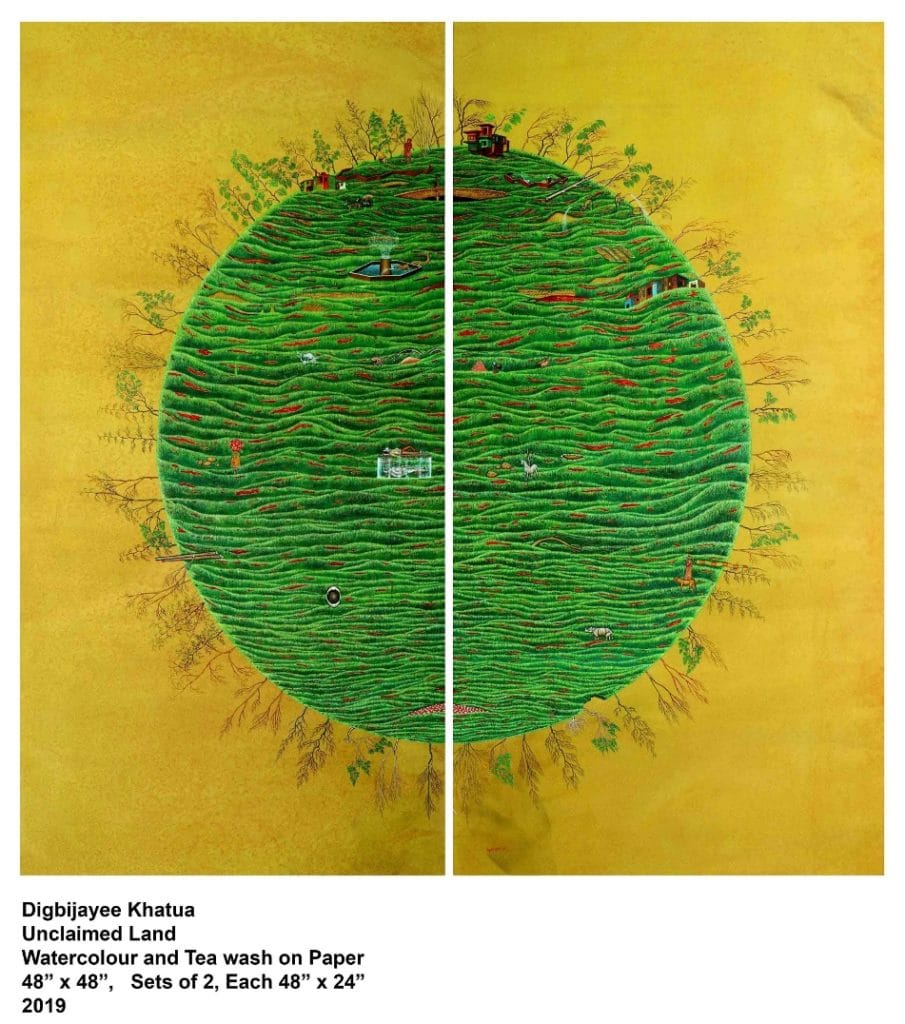 What is an artistic outlook on life?
I have been observing how the city life grows with a departure from natural elements and everyone feels lively with man-made beauty, which comes with it's complications. The visual in my works gain various perspectives and layers while browsing through compartmentalized renditions of the city.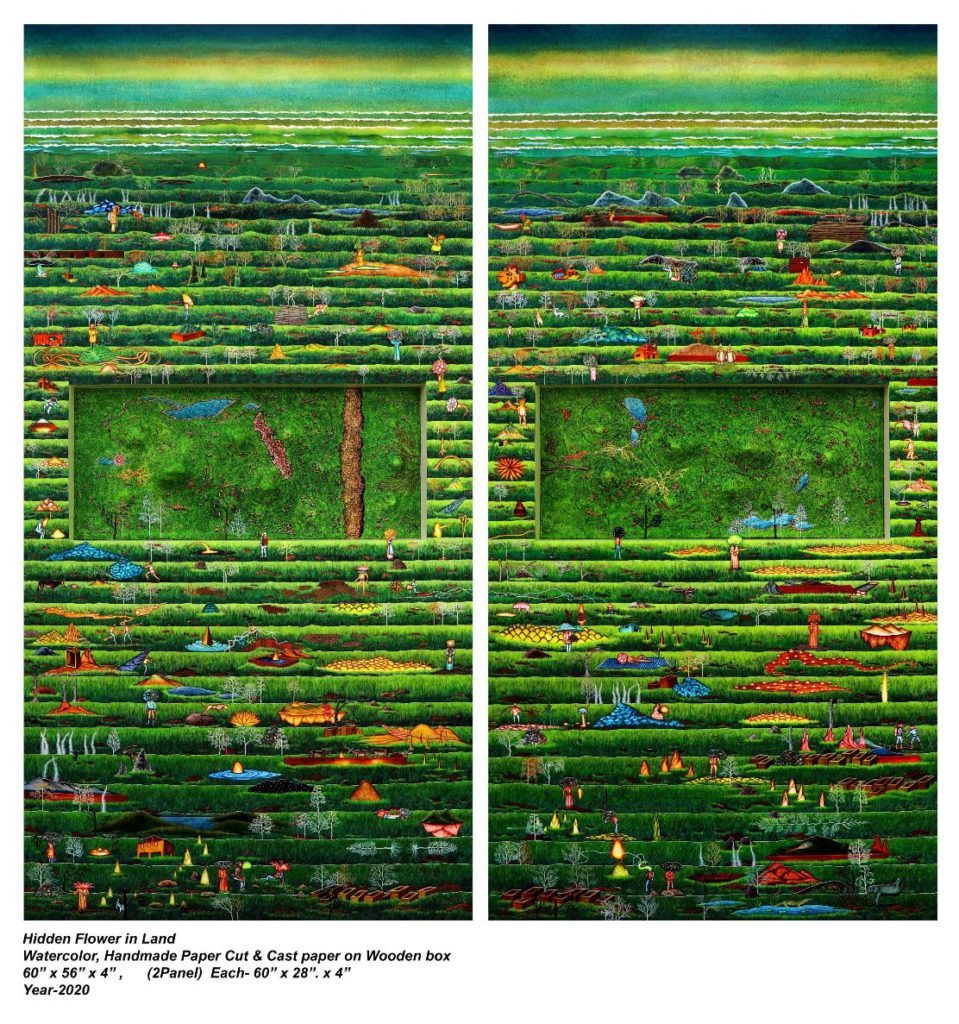 Should art be funded?
In order for an artist to do his work, he/she must be funded at the government and public level.
What role does art funding have?
An artist needs financial support to do his or her work. With the help of funds, the artist can experiment to do something new in his work.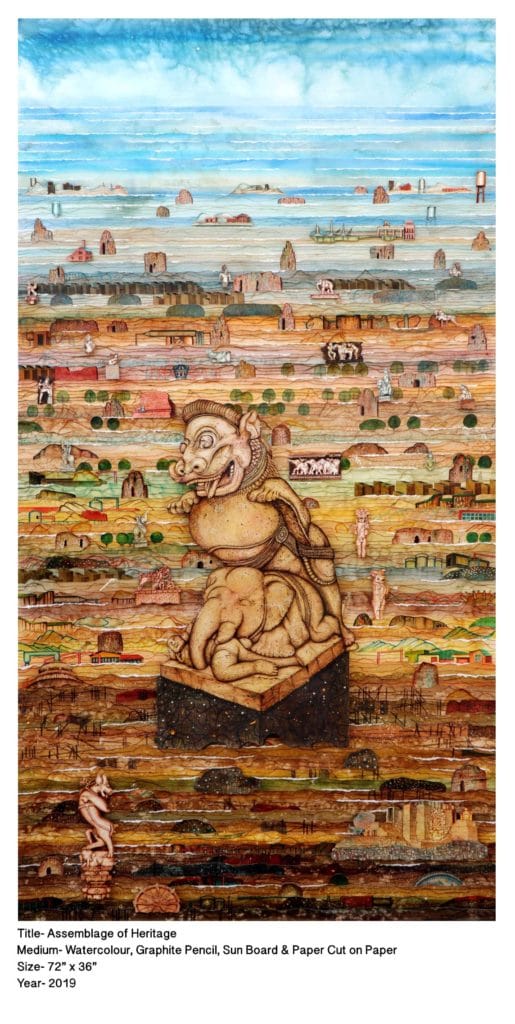 Name three artists you'd like to be compared to.
As much as I don't like any particular artist, I like the work of many artists like Amy Cutler, Arthur Lugauskas and Gigi Scaria, I have a long list of influences which includes ideas and concepts as an artist, writer and movies. I'm mostly influenced by Indian traditional art, like miniature paintings, Patta styles and crafts. I am interested in a wide range of processes and approaches in contemporary practice.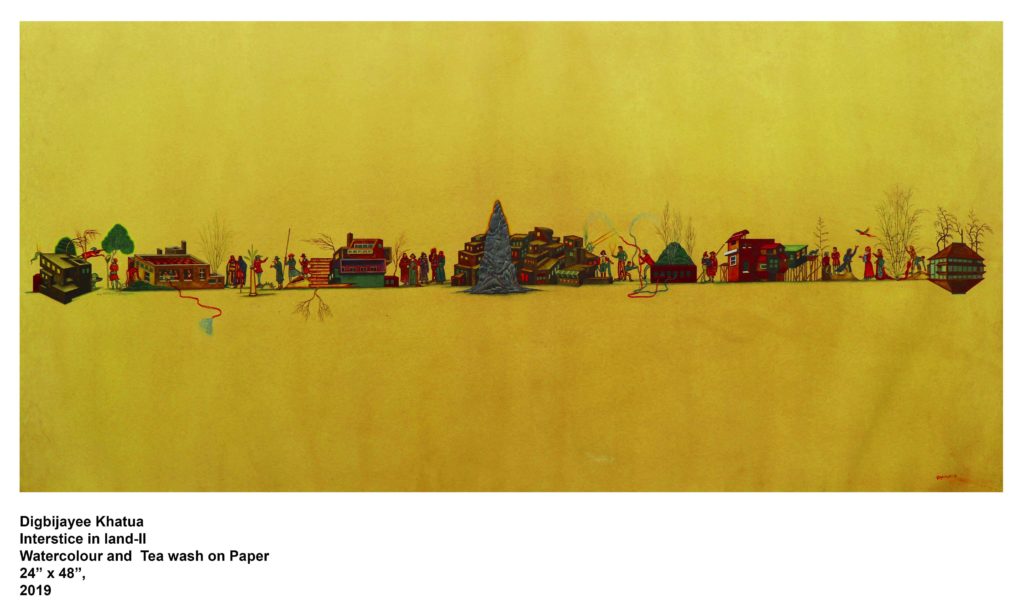 What's the best piece of advice you've been given?
Focus on your work and keep working hard with dedication.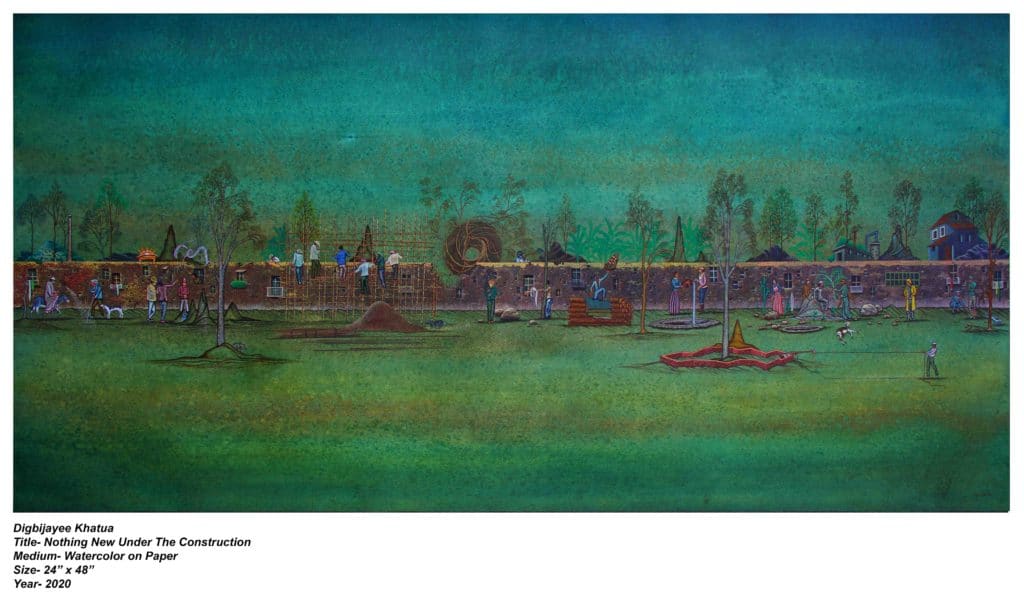 Professionally, what's your goal?
I don't set goals for the future; I set some goals every day and enjoy the work of the day. I am currently involved in research for my upcoming projects. I intend to socialize with people who have moved to the city, so I visit local places and talk with locals and record their urban experiences about the city they live in. I would like to incorporate regional subject matter and further experiment with surface layering techniques. Currently I am working towards my upcoming show with Anant art gallery, New Delhi.