With a flair for slow cooked recipes and a love for the perfect flavour, Chef Sugandha has worked internationally on global food trends and recipes that are close to her heart. Her expertise lies in North Indian Desserts and Kayastha Cuisine- which is a beautiful amalgamation of Mughlai Food with various North Indian influences.  Chef Sugandha is firmly rooted in the tradition of her culinary skills. The forbearers of the Saxena clan belonged to the Western part of Uttar Pradesh. While being the Zamindars back in time, Sugandha's forefathers worked in the administrative sector. Sugandha's educational qualifications include a Bsc. in Hotel Management and Post Graduation in International Hospitality from Switzerland. She started her career in the management industry but it didn't take too long to realize her soul resided in the meditative activity of cooking. The story goes, Sugandha began peeling and chopping at the tender age of four and soon delved into the Saxena Book of traditional recipes! Her grandmother's recipe book, considered a hidden treasure in the family, had age old recipes of authentic Kayastha delicacies- and that moment is when her journey as a chef began.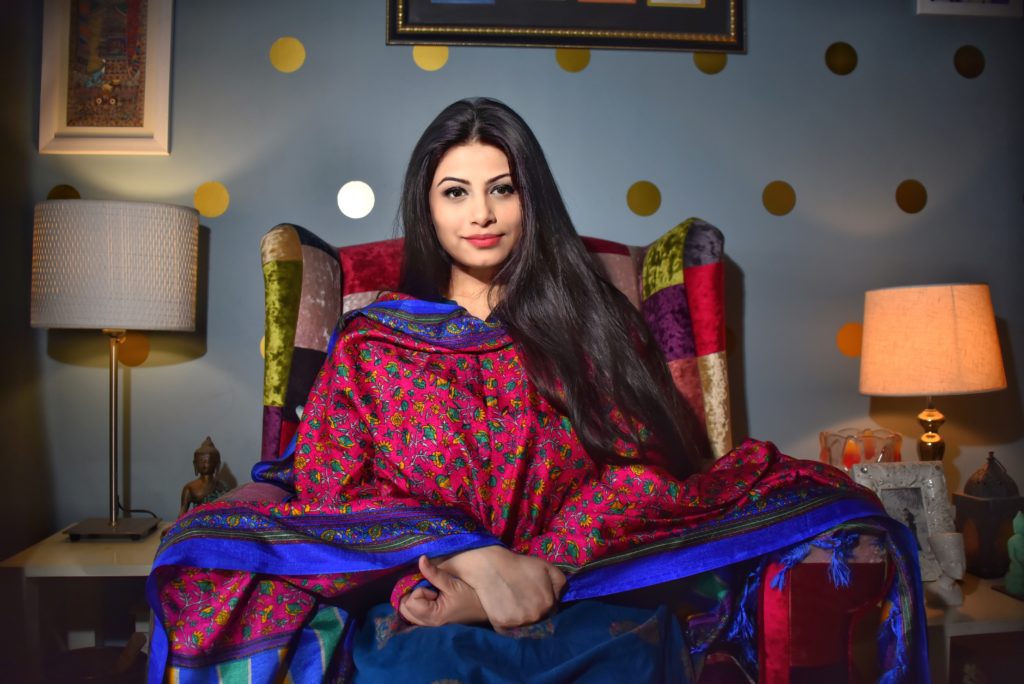 Chef Sugandha's most prized dishes include Gurdey Kapoorey: an ancient recipe that uses goat offal to create this semi dry delicacy, a dish known for its luxurious status in the Indian Subcontinent. Mutton- E- Dadima, which is her grandmother's recipe with a secret ingredient and in which only Nalli mutton pieces used, this dish is a beautiful blend of spices and technique. The Yakhni Pulao, a bestseller is a traditional pulao recipe that uses long grain basmati rice cooked in aromatic spiced mutton stock, meat and saffron. The mutton pulao recipe originates from the land of nawabs, 'Lucknow or Awadh'; and is a signature dish served during all the important festive occasions in this region. Technique is amplified in vegetarian dishes too, an example of which is the Nimona– a winter stew native to the Gangetic plains of India, featuring bright winter peas as the star of the dish, cooked in four ways before being served.
Chef Sugandha Saxena is affectionately called 'Su Chef' by her friends and clients, a play on Kitchen Hierarchy. With a definite push towards creating her niche, Chef Sugandha has recently launched a catering and takeaway brand for Kayastha Cuisine by the name of Okhli.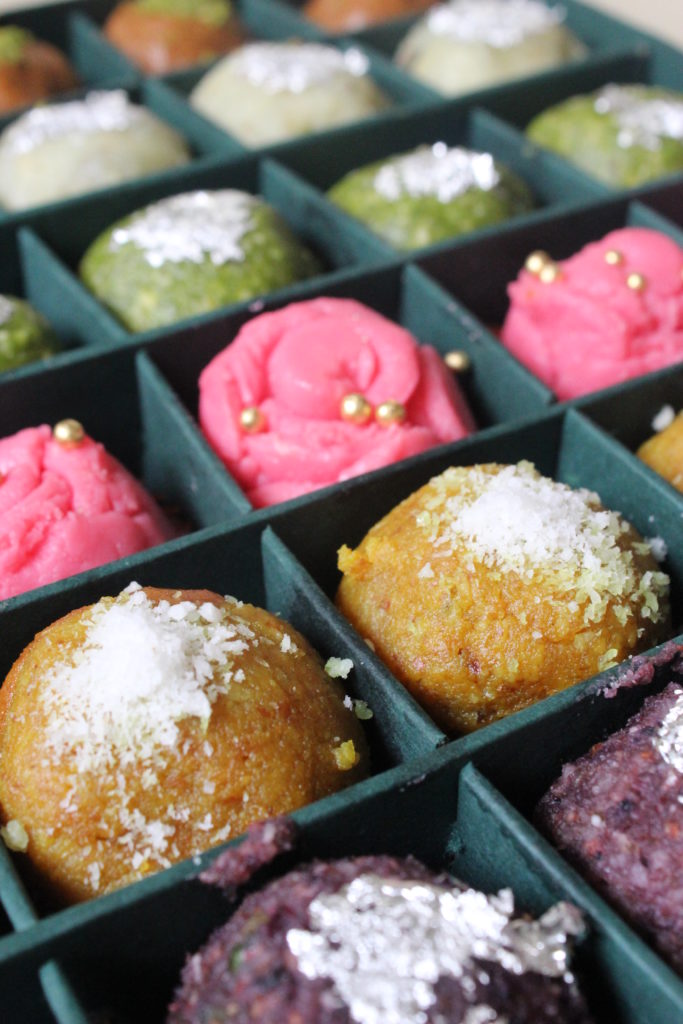 Do you have a favourite time of year or set of ingredients that you look forward to working with?
I always love to experiment with enhancing flavours so yes khade or sabut garam masalas are what I play around with a lot.
What would you do if you weren't a chef?
Probably be participating in lot of competitive cooking shows.
Do your personal preferences influence the menu at all?
Yes absolutely. But also what I see people enjoying around me and whatever feedback I receive helps shape up the menu.
What do you think is the most over-hyped food trend currently?
Liquid nitrogen in food is the most over hyped food trend currently.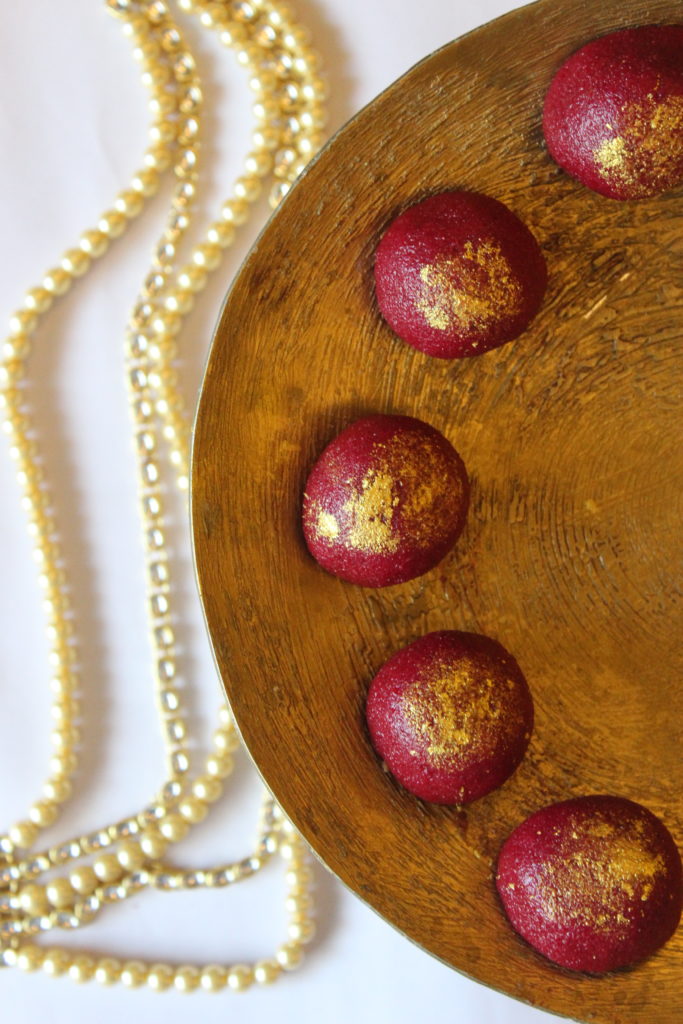 When are you happiest?
I am happiest when I'm cooking.
When you're not in the kitchen where can you be found?
When I am not in the kitchen I can be found in my room watching Netflix.
Where is your favourite place to dine?
My home is my favourite place to dine.
What's your favourite takeaway or comfort food?
Oriental – dimsums
Indian – choley bhature
Italian – truffled fettuccine with mushrooms
Which is the dish you've created that you are most proud of and why?
My own version of Besan laddoos which are the talk of the town.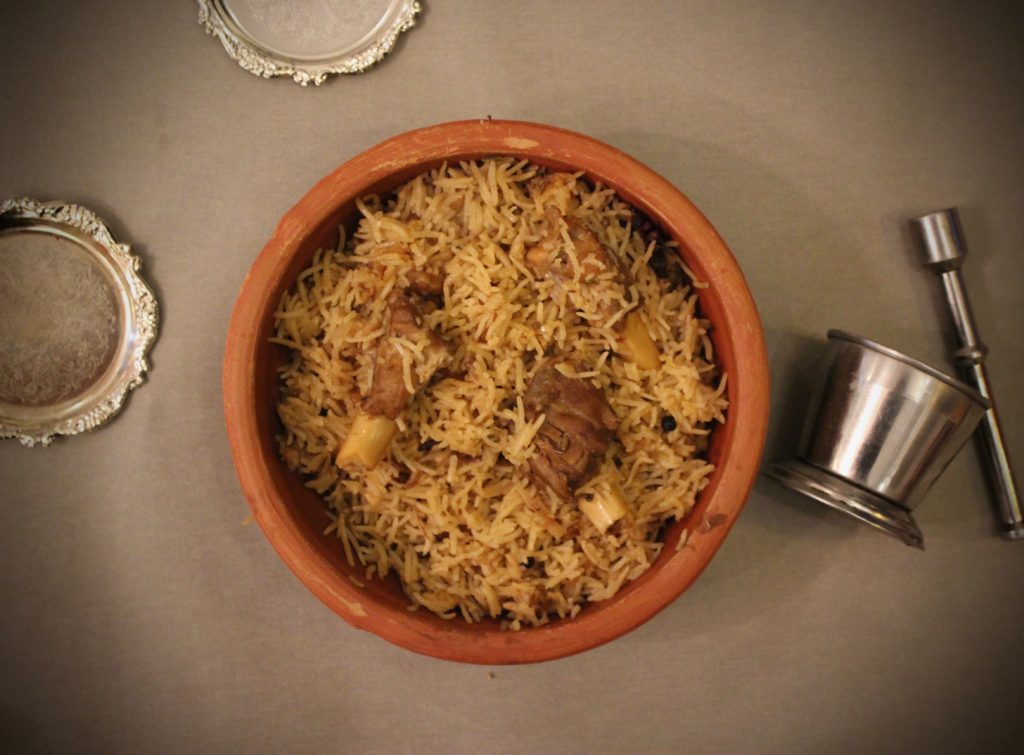 You're having friends over for dinner tonight. What's on the table?
For sure.. my very popular kayastha dish – mutton e dadima / Mastane mutton Kofte. Loved by all. All along with Tikde – our favourite rotis… and my ever so loved Gulabi Kheer with homemade Gulkand.
Name your favourite city that has it all: food, culture, and nightlife.
Italy is one of my favourite countries and Rome is my all time favourite city!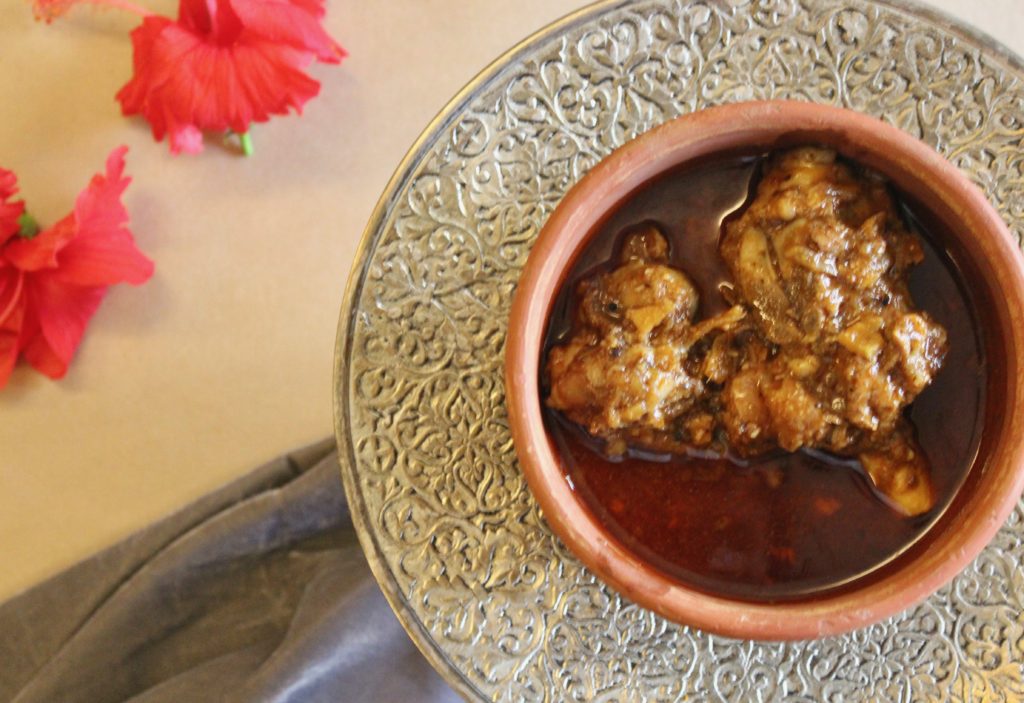 What is the USP of Kayastha cuisine?
It's an adapted cuisine and not a regional cuisine. It beautifully carries the influences of various cultures and has developed through eras by the loving hands of a plethora of regional and cultural kitchens.
What's your comfort food and what does it remind you of?
Simple home cooked meal is my comfort food along with some delicious homemade mango pickle.