I visited Paashh, the new restaurant located in Kalyaninagar in Pune recently for lunch; this was an invitation from Celebrity Chef Ajay Chopra. Paashh is located in an old bungalow converted into a unique place which houses a café, a store that sells clothes, ceramic ware and a lot of other lifestyle products which promote an eco friendly lifestyle.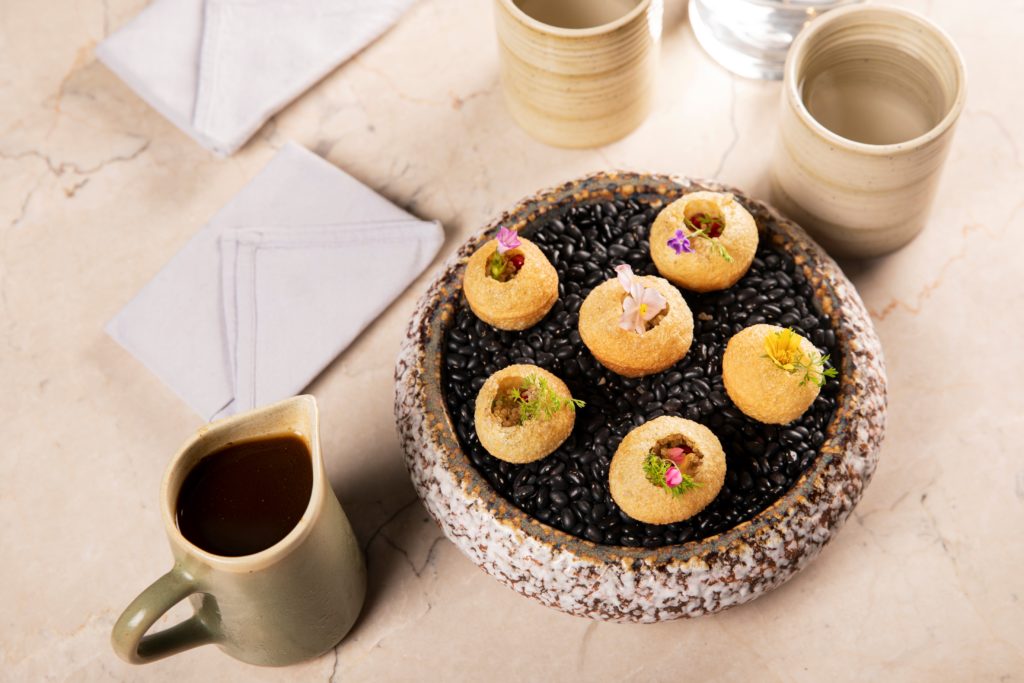 The food served in this eclectic Café is made with organic ingredients and often sourced from local farms to provide a unique freshness and flavor that comes only with the best quality produce. The fact that the menu comprises of the best of two worlds- traditional local food with its age-old benefits fused with modern flavours and global ingredients makes dining in this café a unique experience unlike any other I have experienced in Pune so far.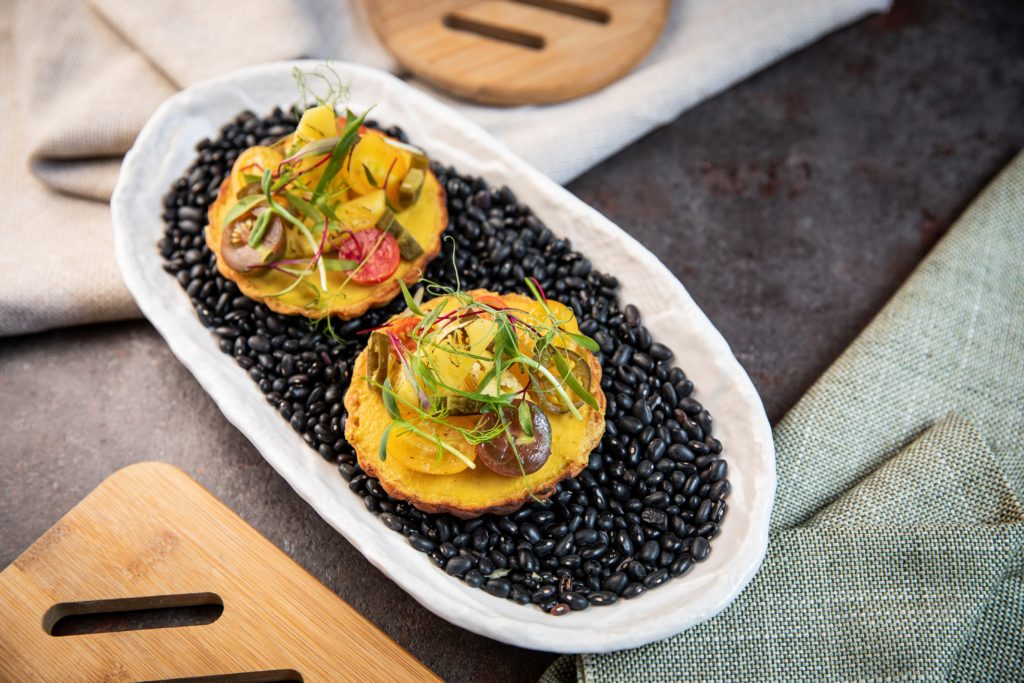 "My journey towards a healthy and sustainable life has been incredibly rewarding and the concept of Paashh is inspired by this innate, spiritual bond we all share with nature. Our mission is to make every aspect of human life sustainable and to make earth-friendly practices the norm. Conscious fashion, organic food  and a conscious lifestyle is at the core of Paashh. Every delicacy, every ensemble and every accessory sold at Paashh has a story behind it. Paashh was born out of my desire to share this love that I feel for nature with everyone and wake people to the boons of a sustainable lifestyle." says founder Vaishali Karad, Paashh.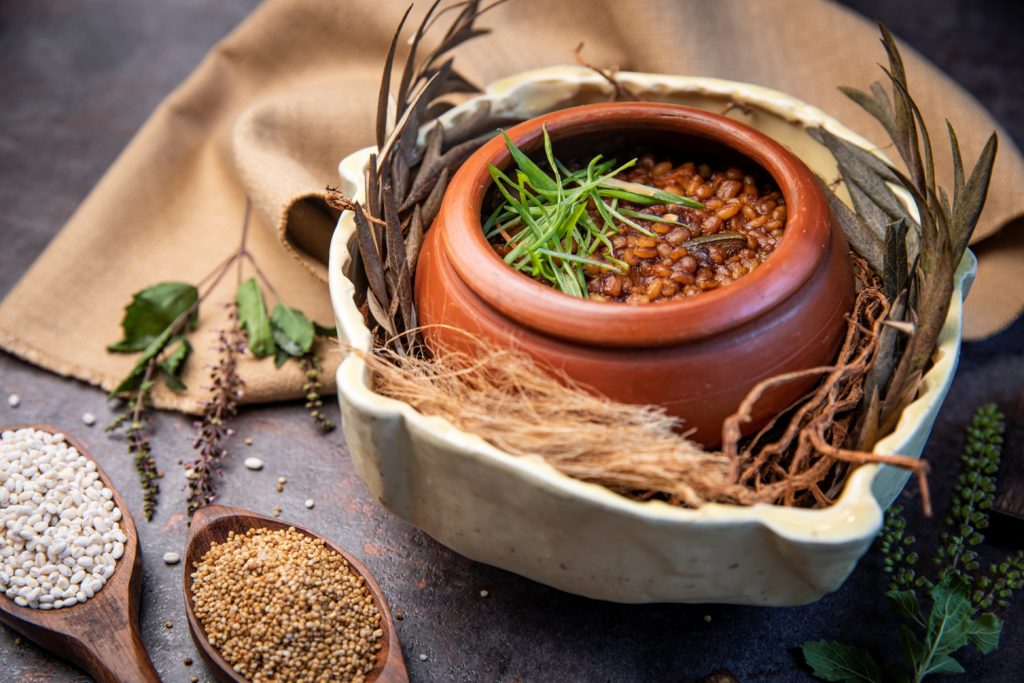 Cafe Paashh's food menu is exclusively created by MasterChef Ajay Chopra. Chef Ajay Chopra is a man of many talents. He is a renowned head chef and has hosted a variety of TV shows like Hi Tea and Northern Flavors. He has also appeared on Master Chef India as a judge and has worked for multiple renowned establishments around the world such as the JW Marriot in Mumbai, The Mint Leaf in London, The Westin in Mumbai and the Kandahar at The Oberoi, New Delhi. He also got involved in the consulting business under the brand of Zion Hospitality and took on the role of a 'chefpreneur' when he created the Burgundy Box, a do-it-yourself meal kit, in 2014. When he is not cooking or hosting shows, he likes to indulge himself in music. He also enjoys travelling and experimenting with local cuisines.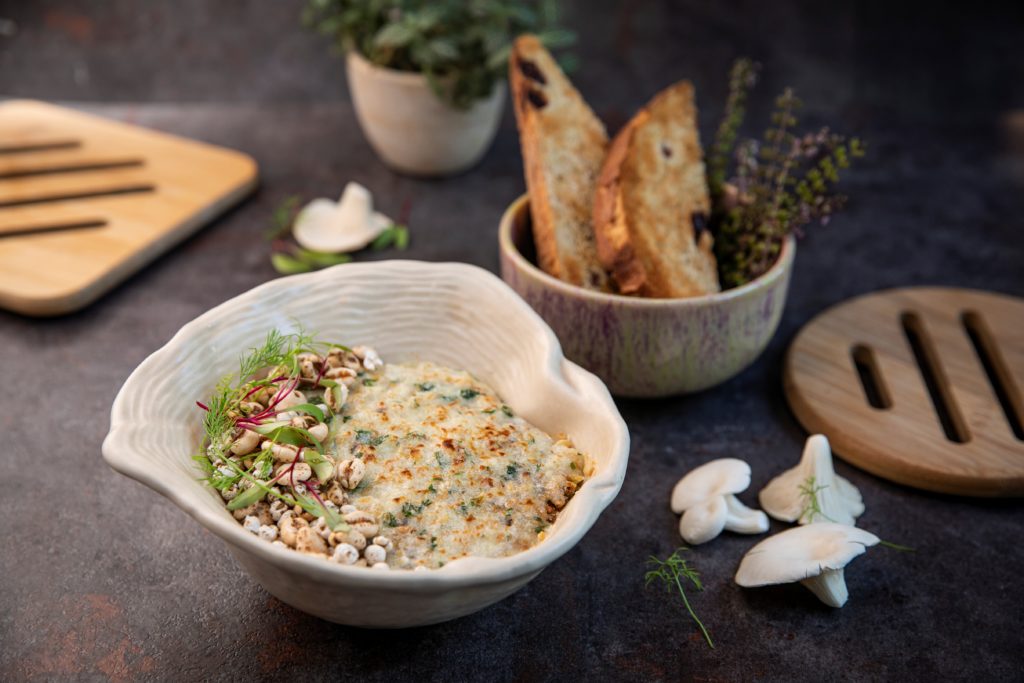 I tried the latest winter menu when I visited Paashh this time. The Winter Menu embraces the philosophy of a life in harmony with nature. It is curated with exclusive local, organically produced ingredients harvested during the winter season. Keeping the core focus on these nutrients, the kitchen team has used recipes from around the world to deliver a heart-warming blend of nutrition and taste!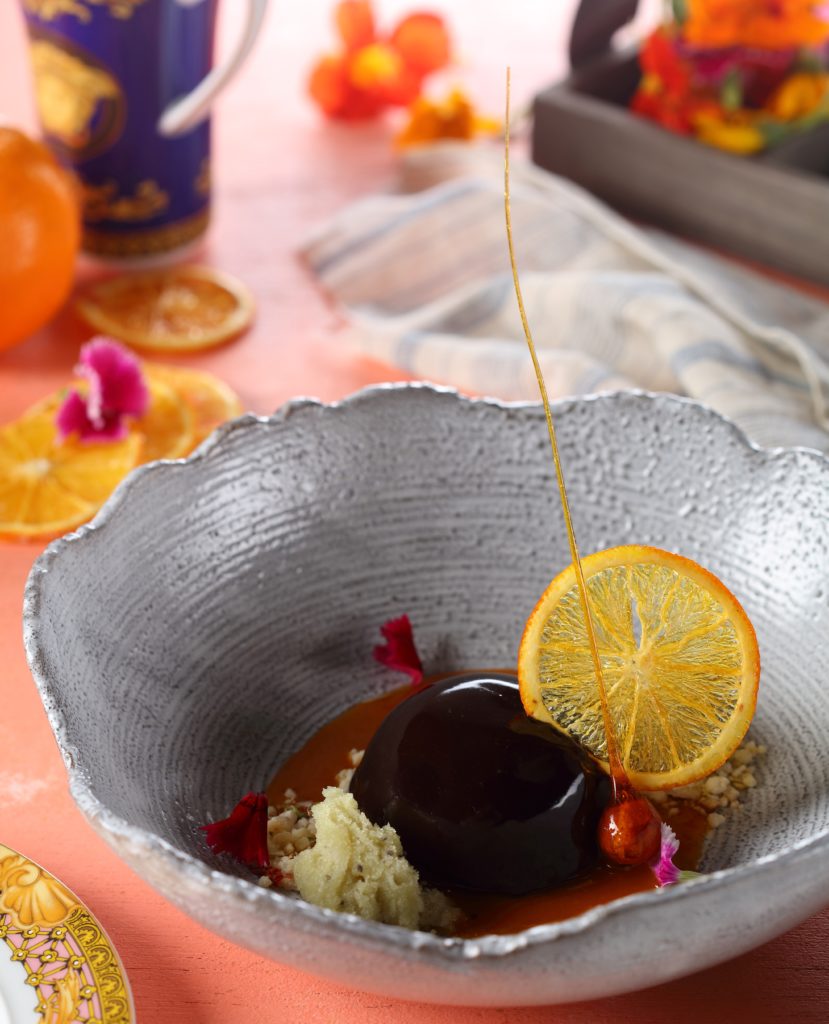 The fabulous meal started off with roasted Kabocha Squash Soup which is made with slow roasted pumpkin and served with masala cashew-nuts as well as rosemary's garlic croutons, this heartwarming soup brings forth mellow yet toasty notes so desired in this season. It was served with Spiced pear and tomato n'duja which is a traditional Italian spicy spread. Tomatoes are used along with garlic, paprika and fennel to create an equivalent, if not better substitute that oozes with juiciness and spiciness. To add further zest and nutrition, the spread is topped with fresh notes of pears combined with rosemary and chilli pepper. The sourdough toast mellows the spices and adds crusty delight. This was followed by a beautifully plated salad called Le Jardin du Paashh literally 'The garden of Paashh' -a fresh salad created with a beautiful union of carrots, baby parsnips, baby beetroot and red radishes and it is served along with a variety of puffed millets.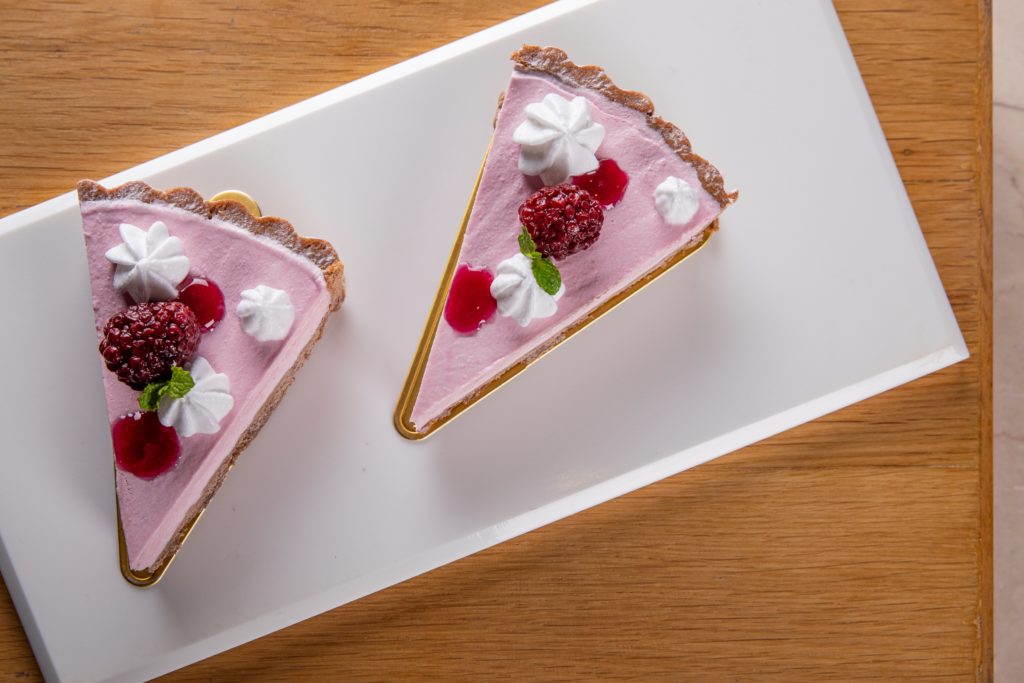 After the refreshing salad, it was time to devour the Broccoli tempura and whipped smokey eggplant which is a combination of two cuisines. Tempura, a contribution of Japanese culture to the world of culinary art, is basically vegetables coated with batter and deep fried. In this version of tempura, broccoli, a superfood is stir-fried lightly with sparse use of oil as well as batter. The whipped smokey eggplant, dusted with paprika, is inspired by 'baingan bharta' from Indian cuisine.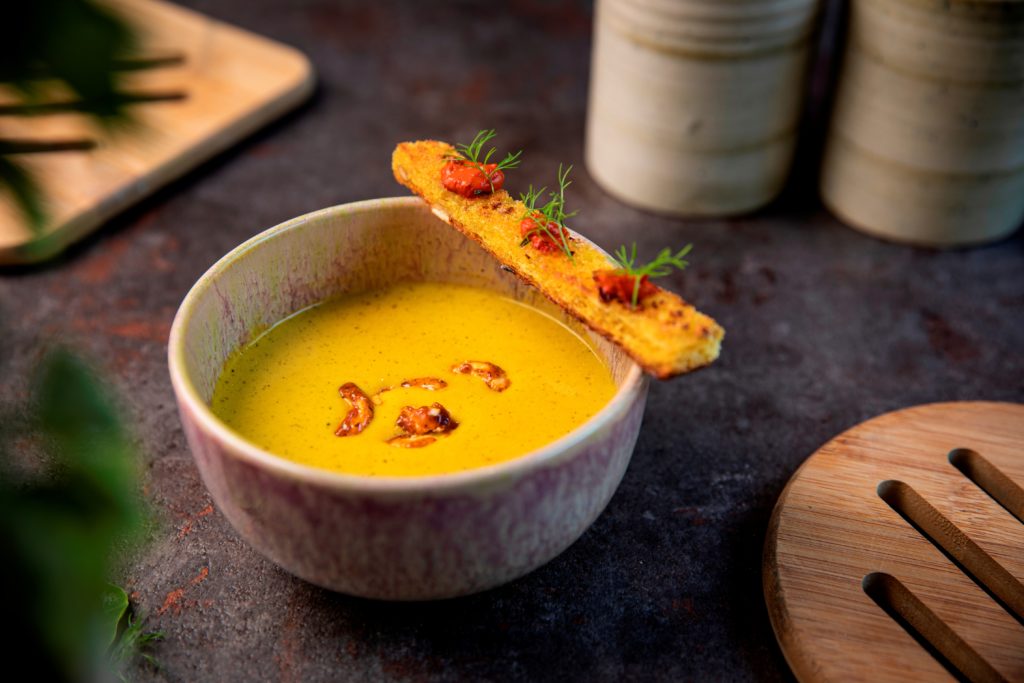 For the main course I tried the Naam khaw which is a rice porridge of Asian origins, where the rice is slow cooked and has sharp notes of lemon along the sides of highly nutritious sprouts. The team also recommended an Old fashioned mushroom crumble bake slow-cooked mushroom paired with mushroom puree and topped with parmesan and garlic crumble. After baking, this creamy preparation has a variety of puffed grains added to enhance the texture and nutrition of the dish. An ideal comfort food, for every mood! One of the highlights of the winter menu is the pearl barley claypot which is influenced by the ancient Asian tradition of cooking in a clay pot. The pearl barley and alkaline vegetables are slow-cooked with cinnamon and star anise to create a rich, comforting dish.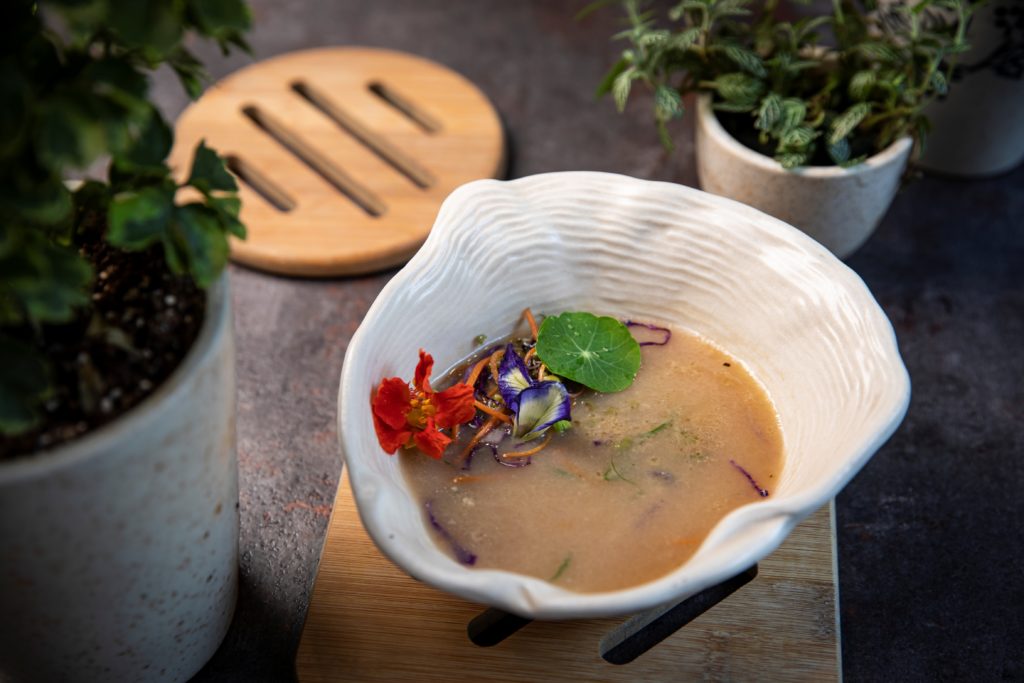 I highly recommend Paashh for its fabulously healthy and delicious cuisine, extremely efficient service and eclectic ambiance, all in all which combine to create a remarkable dining experience for every guest who visits!